Promotional Notebooks , 6 Best Present Notebooks to Customers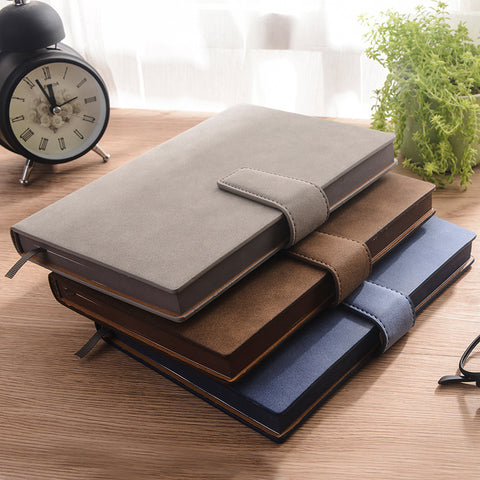 As a great business gift, Promotional Notebooks are one of the most excellent business gifts. All types of universities are willing to make their own Promotional Notebooks by logo. Actually, its page and page's head will be personalized with any colorful contents. So you should present your sell points through compositive words and print. This kind of product could be a kind of good means to display their idea.
As a Promotional Notebooks company, Anda Company is applied ourself to vend Promotional Notebooks from the date of building up in 2006. Meanwhile, Anda Company was developed all types of Promotional Notebooks which meets various markets.
By the article, we company is going to find out 5 Beautiful Promotional Notebooks in Anda Custom.
ADNB2009 A7 Promotional Notebooks . This Promotional Notebooks could be printed in Logo or the inner page should be personalized as well. It is produced with 65 papers with 85 gram quality paper. Having 12 styles, this custom notepads with your text take a great many of journals for your selection.
ADNB6614 Leather Promotional Notebooks . The Promotional Notebooks should be printed from Logo , at the same time, the pages can be custom-made. The notebook exist 62 papers as well. The journal should be a good thing for your families, do you agree?
ADNB2318 A7 Promotional Notebooks . This Promotional Notebooks could be printed from cover and the inner page could be customized. By making a colorful ring, they could make a gel pen on the diary and it will appear high-grade.
ADNB5611 A7 Promotional Notebooks . the Promotional Notebooks should be customized by cover design , at the same time, its inner page is ready to be custom-produced. This notebook has four patterns with your information. Having A6 paper, the notepad could be practical to the writing.
ADNB9827 Fashion Style Promotional Notebooks . This Promotional Notebooks could be printed with page head or the inner page can be personalised. With the hardcover, the planner should be useful for daily carry on.
About customization options, we could custom your logo onto planner's cover and pages is custom made as well. we may take six options: Gold and Silver Foil Imprinting; Color Imprinting; Blind Embossing. And they are requiring no charge. For Promotional Notebooks with custom-made pages, many customers plan to produce his brochure on the pages next buyer can express their thinking.