Customized Notebooks : Why to customize best Corporate Diary for customers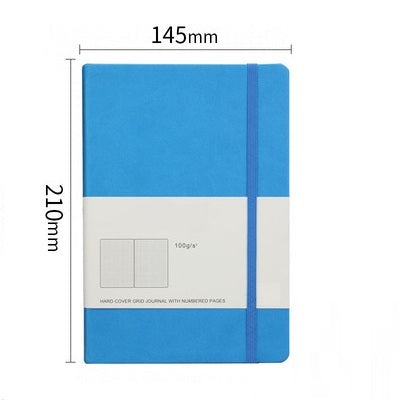 As a good quality corporate gift, Customized Notebooks get to become one of the most popular promotional gifts. Many kinds of colleges are willing to produce its own Customized Notebooks by logo. At the same time, insert pages can be personalised by any images. So you could interact the company's advantages by integrated text and print. It is going to be one preeminent ways to express their ideal.
As a Customized Notebooks producer, Anda Company has committed ourself to produce Customized Notebooks on the day of set up in 2003. Also, Anda Company was developed many Customized Notebooks that satisfies diversified inquiry.
From this section, our company is going to introduce 5 Hot-Sell Customized Notebooks from our factory.
ADNB2002 Hollowed-out Customized Notebooks . The Customized Notebooks is ready to be custom by Logo or the inser page can be custom . Anda's classic notebook is produced with 96 pages of 110 g quality paper. It can be customized by 5 styles, that customized journals printed with your branding have lots of products for your selection.
ADNB6615 Recycled Notepads . As you see, the Customized Notebooks is custom through inner pages or the inser page will be custom-made. Anda's classic notebook has 54 papers as well. The journal could be a gift box for your friends, do you agree?
ADNB2318 Spiral Customized Notebooks . The Customized Notebooks is ready to be customised by inner pages and notebooks page is going to be personalised. Through putting a colorful magnetic button, we will put a pen with the planner and it will look fantastic.
ADNB5618 Colorful Customized Notebooks . As you see, the Customized Notebooks is personalised in Logo and the inser page can be customized. The diary has three sets for your election. By A7 size, this custom notebook can be convinent for your writing.
ADNB9824 Leather Customized Notebooks . Look, the Customized Notebooks can be personalised in cover design and its inner page is ready to be custom-made. With the leather cover, this journal is ready to be convinent for daily carry on.
For custom option, you could customize her branding by notebook's cover and the inner page could be custom-made as well. customers should make four choices: Gold and Silver Foil Imprinting; Color Imprinting; Blind Embossing. Meanwhile they are free of cost. For Customized Notebooks with personalized page, some people may imprint their catalog onto the page so they could promote their thinking.