Customized Notebooks - How to custom a suitable Corporate Notebooks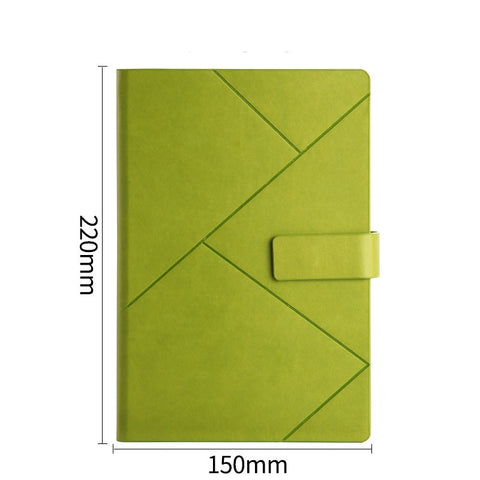 With a beautiful promotional item, Customized Notebooks get to become one of the greatest custom gifts. Oversea's enterprises tend to create the group's own Customized Notebooks with logo. Moreover, the inner page and page's head could be personalized by any design that you want. In that case, you can put up your business by integral text and iamges. The product should be a first class way to showcase the group's business thinking.
As a Customized Notebooks company, Anda Stationery has applied ourself to export Customized Notebooks from the day of establishing in 2010. At the same time, Anda Stationery has developed a lots of Customized Notebooks that satisfies different inquiry.
By this paragraph, the company shall introduce 5 Best Customized Notebooks from us.
ADNB2010 A7 Customized Notebooks . This Customized Notebooks should be personalised from gift box , at the same time, the inner page will be customized . Anda's classic notebook is made of 96 sheet with 125 gsm yellow paper. Producing by 10 models, Anda personalized journals by branding reach various of journals with your information.
ADNB6620 Fashion Style Customized Notebooks . The Customized Notebooks should be personalized on page head or its inner page is going to be customised. The custom notebook is made of 72 papers as well. The planner shall be a beautiful gift for corporate item, right?
ADNB2318 Fashion Style Customized Notebooks . The Customized Notebooks could be personalized through gift box or the inser page is going to be customised. Having a good loose leaf, he could get a pencil with the diary and it will look suitable.
ADNB5616 Classic Customized Notebooks . The Customized Notebooks should be personalised by cover design or notebooks page can be custom-produced. Check it out, the journal has three designs for selection. With A5 size, the item should be practical for the writing.
ADNB9827 Leather Customized Notebooks . Look, the Customized Notebooks should be custom through cover and its inner page will be personalized as well. With the cloth hardcover, the notebook maybe available to your carry on.
For customization option, we may custom the logo by notebook's cover and the inside page is ready to be custom as well. you will get six choices: Gold and Silver Foil Imprinting. And those options are free cost. As regard Customized Notebooks with customized page, most customer will personalise his business info on the inner pages so that people should promote business products.