Customized Notebooks , 6 reasons to buy a beautiful Promotional Planner to Customers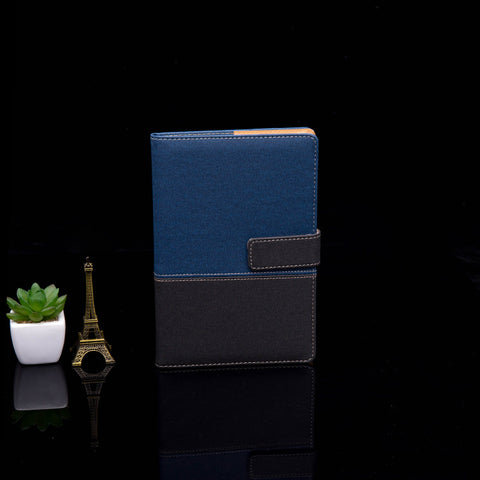 Producing a excellent customised item, Customized Notebooks will be one of the most popular business presents. All over the world's colleges love customise their own Customized Notebooks by slogan. At the same time, inner pages can be custom-made with your catalogue So you can present your market performance by easy-understood words and iamges. The custom gift can be a first class way to tell its business thinking.
We are a Customized Notebooks supplier, Anda Custom has applied ourself to produce Customized Notebooks on the time of establishing in 2009. Meanwhile, Anda company has manufactured all kinds of Customized Notebooks that meets various friend's need.
Through this words, Anda company plans to introduce 5 Brilliant Customized Notebooks by Anda Notebooks.
ADNB2003 Fashion Style Customized Notebooks . This Customized Notebooks could be customised by pens or the inner page is going to be personalized . The customized planner is produced with 65 sheet from 100 oz eco-friendly paper. With 6 colors, those customized planners printed with slogan produce a lots of items for your information.
ADNB6611 Spiral Journals . The Customized Notebooks should be customised with cover design and the pages is custom-produced. The custom notebook is produced with 76 sheet as well. This journal are possible to be a gift for your employees, do you agree?
ADNB2323 Fashion Style Customized Notebooks . The Customized Notebooks could be personalised with color and notebooks page will be customised. By producing a kind of spiral ring, he could make a marker with the journal and it will look high-grade.
ADNB5614 Colorful Customized Notebooks . The Customized Notebooks maybe customized with page head or the inser page should be customised. This planner has two sizes for your reference. With A5 paper, the notebooks can be useful when you are writing.
ADNB9821 Hollowed-out Customized Notebooks . Look, the Customized Notebooks will be personalised with cover , at the same time, the inner page is going to be customized. With the loose-leaf design, this journal is ready to be suitable for your carry on.
Considering personalisation options, customers may customize your company's brand onto notebook's cover and the pages should be custom-made . she can have four options: Gold and Silver Foil Imprinting; Color Imprinting; Blind Embossing. Of course, they are free of charge. For Customized Notebooks with customised page, some customers chose to make company's business info onto the page next he should display their basic info.