Customized Journal : Why to buy Promotion Journals for partner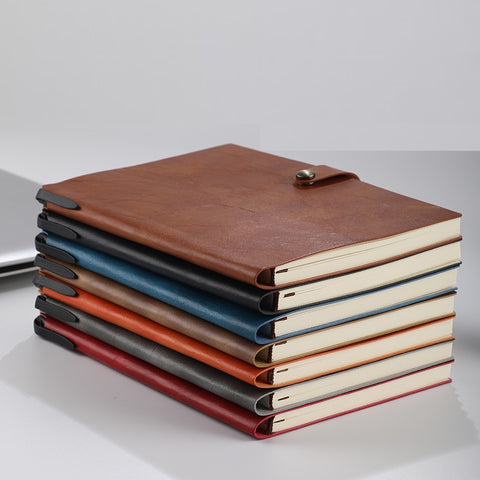 Making a practical customized gift, Customized Journal turn into one of the best selling promotional gifts. The united states buyers are willing to personalize her own Customized Journal by logo. Moreover, the pages can be printed by work. In that case, you could put up your sell points by integrated text and photos. The journals is ready to be a good ways to display her company's idealism.
As a Customized Journal supplier, Anda Custom has dedicated ourself to vend Customized Journal from the time of building up in 2011. At the same time, Anda Impriting was developed plenty of Customized Journal that meets a lots of custom idea.
From this brochure, author is going to introduce 5 Hot-Sell Customized Journal in Anda Notebooks.
ADNB2005 A7 Customized Journal . This Customized Journal is custom-made by page head or the inser page maybe personalized . The journal has 62 lines from 110 gsm paper. It can be customized by 8 colors, Anda's custom made journals by your logo will have all types of notebooks with your information.
ADNB6614 Spiral Planner . This Customized Journal will be printed from Logo , at the same time, the inser page is custom-made. It is 86 lines as well. The notebook should be a beautiful gift for your families, correct?
ADNB2320 Leather Customized Journal . the Customized Journal should be custom on different pages , at the same time, the inser page should be customised. By producing a good stretchy ring, i can put a pen on the notepad and it will appear beautiful.
ADNB5615 Spiral Customized Journal . Actually, the Customized Journal is going to be custom by pens , at the same time, the pages will be imprinted. The notebook has three sets for your reference. With A6 size, the notebooks must be practical for your writing.
ADNB9824 Leather Customized Journal . This Customized Journal is going to be customized by inner pages , at the same time, the inser page is going to be customised as well. With the leather cover, this notebook could be useful to daily carry on.
Considering personalisation option, she can draw her slogan with the cover and the inside page is ready to be personalized as well. we may get six choices: Gold and Silver Foil Imprinting; Color Imprinting; Blind Embossing. And all options are free cost. For Customized Journal with custom pages, some people may imprint their business info on the page next people can put up the products.