Customized Journal : How to select a suitable Promotion Planners for clients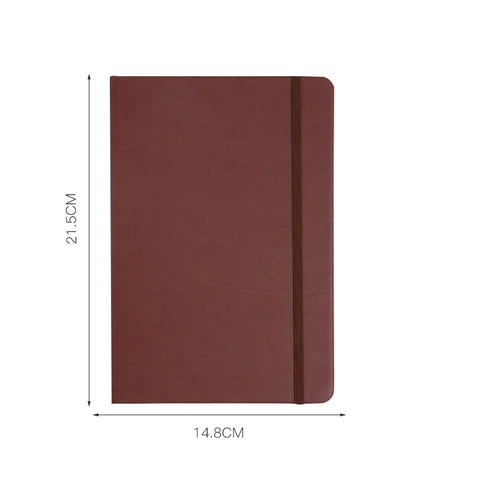 With a great business present, Customized Journal are one of the most delicate promotional presents. More and more firms are willing to personalize its own Customized Journal with slogan. Actually, the pages can be personalised by your brochure. So you could tell the company's sell points through integral words and photos. The planner is a good single way to showcase their products.
We are a Customized Journal company, Anda Impriting has bended ourself to vend Customized Journal from the day of set up in 2010. Meanwhile, Anda has produced a number of Customized Journal which meets a lots of order.
From the essay, our company is going to show you 5 Beautiful Customized Journal at Anda Custom.
ADNB2003 Spiral Customized Journal . This kind of Customized Journal will be customised on Logo or the inser page is ready to be custom . It is made of 65 pages with 105 gram degradable paper. It can be customized by 12 molds, that customized notebooks imprinted with your branding make all types of planners for your reference.
ADNB6613 Recycled Customized Journal . This Customized Journal should be custom-produced through pens or the inner page is customized. The notebook has 92 sheet also. The journal shall be a present for your families, yes?
ADNB2316 Hollowed-out Customized Journal . The Customized Journal could be personalized from inner pages , at the same time, the pages should be printed. By making a good ring, the receiver can put a semi-gel pen with the planner and it will feel very fantastic.
ADNB5614 Eye-protection Customized Journal . The Customized Journal maybe custom through pens or its inner page could be customised. This planner has three patterns with your information. Having A7 paper, the notebooks could be suitable when you are writing.
ADNB9826 Leather Customized Journal . This kind of Customized Journal can be customized from inner pages and notebooks page could be custom-made. With the special hardcover, the planner can be very convinent for your daily carry on.
With respect to customization options, we will imprint her branding by cover and the pages maybe custom-made as well. he may have five choices: Color Imprinting; Gold and Silver Foil Imprinting; Blind Embossing. And the options are free. when it comes to Customized Journal with customized page, lots of people plan to make their catalog on inner page next buyer can express their business info.