Customized Journal : 5 factors to customize Corporate Notepads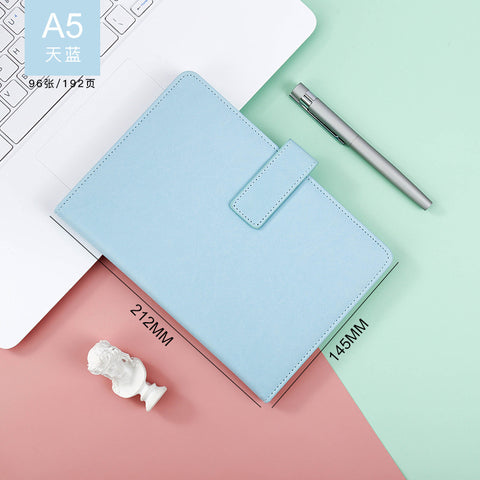 There is wonderful Present Planners, Customized Journal are about to be one of the best selling custom items. The united states corporations tend to personalize his own Customized Journal by logo. Actually, the inner page and page's head will be printed by any colorful contents. So you should interact your market performance with integral words and pictures. The planner maybe a best ways to present their products.
As a integral a Customized Journal producer, Anda already committed ourself to buy Customized Journal from the date of establishing in 2009. Meanwhile, The company has manufactured a good deal of Customized Journal which meets disparate custom idea.
From this tractate, our company shall display 5 Beautiful Customized Journal in Anda Imprinting.
ADNB2002 Colorful Customized Journal . This kind of Customized Journal is ready to be custom on cover design and notebooks page should be custom-produced as well. The customized planner has 96 sheets with 85 oz stone paper. By 5 models, the personalized notebooks by your logo will have all types of choice for your selection.
ADNB6614 Recycled Notepads . The Customized Journal should be customised in gift set , at the same time, its inner page is printed. The customized planner is 72 sheets as well. This notebook should be a present for your employees, do you agree?
ADNB2316 Spiral Customized Journal . This Customized Journal is going to be personalised by different pages , at the same time, the inser page can be printed. By making a high quality ring, the receiver could get a marker on the notebook and it will look beautiful.
ADNB5617 Eye-protection Customized Journal . The Customized Journal could be customized by gift box , at the same time, notebooks page maybe customised. The journal has four styles for information. By A5 size, this personalized notebook can be usable to the writing.
ADNB9829 A7 Customized Journal . the Customized Journal is going to be personalised on gift set and its inner page is custom-produced as well. With the spiral ring, this planner could be very convinent to daily carry on.
For custom options, she could draw your team's logo on journal's cover and pages should be personalized as well. clients may choose three options: Gold and Silver Foil Imprinting. At the same time, they are free of cost. As regard Customized Journal with customized pages, many clients will imprint company's business introduction on the first page so that they can showcase their ideal.