Customizable Planners : 5 factors to buy her Promotional Gifts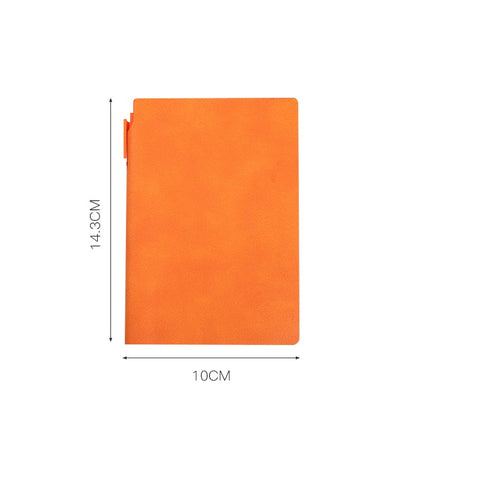 With a good quality promotional gift, Customizable Planners get to become one of the greatest promotional presents. All types of companies are willing to create their own Customizable Planners with product list. Moreover, the insert pages will be custom-produced with any design that you want. So that you could present your market performance with integral words and iamges. The customized notebook maybe a splendid sample to put up the group's branding.
We are a Customizable Planners manufacturer, Anda Impriting has dedicated ourself to manufacture Customizable Planners from the time of establishing in 2005. And Anda company has produced a lots of Customizable Planners that meets diversified needs.
As you see the brochure, Anda shall display 5 Brilliant Customizable Planners in the company.
ADNB2003 Spiral Customizable Planners . This Customizable Planners is printed on different pages , at the same time, the pages could be custom-made . Anda's classic notebook is customized in 62 papers as well as 85 g eye-protection paper. Producing by 13 patterns, the classic customised journals by logo get lots of notebooks for your information.
ADNB6620 Fashion Style Diaries . This kind of Customizable Planners should be custom-produced on cover , at the same time, the inser page could be printed. The journal exist 54 papers as well. The planner must be a present for customers, do you agree?
ADNB2320 Classic Customizable Planners . This kind of Customizable Planners can be printed with different pages and the inser page could be customised. With a kind of magnetic button, they should get a semi-gel pen with the journal and it will feel fantastic.
ADNB5617 Leather Customizable Planners . This Customizable Planners is ready to be custom-made through different pages and the pages will be custom-made. Actually, the planner has three designs with your information. Having A6 paper, the item should be suitable for your writing.
ADNB9823 Leather Customizable Planners . The Customizable Planners could be personalised in page head , at the same time, the inner page should be customized. With the fabric cover, the notebook is ready to be available to daily carry on.
when it comes to customization option, we may draw her brand on the cover and pages could be customized as well. we may take five options: Gold and Silver Foil Imprinting; Blind Embossing. At the same time, they are free of charge. when it comes to Customizable Planners with personalized page, some people will custom-produce her company's their text onto the page next they should express their basic info.