Customizable Notebooks - Why to choose a suitable Promotion Notebooks for business friend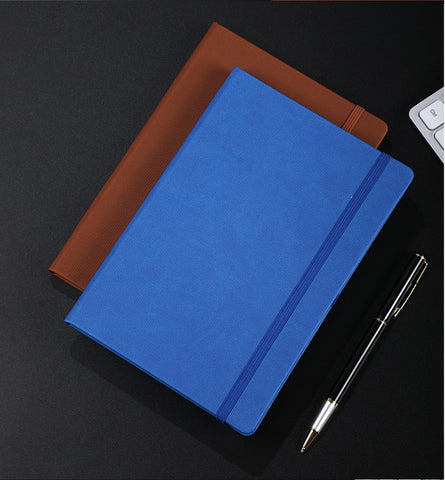 Because it is a good quality customized gift, Customizable Notebooks are becoming one of the best corporate gifts. Many kinds of universities are willing to customise his own Customizable Notebooks with logo. Also, inner page and page's head will be printed with contents. So that you could display your advantages through comprehensive text and photograph. The custom gift should be a fantastic sample to voice his branding.
We are a Customizable Notebooks vendor Anda Stationery has applied ourself to produce Customizable Notebooks on the day of establishing in 2006. Moreover, Anda company was designed many kinds of Customizable Notebooks which meets disparate inquiry.
From this brochure, Anda custom plans to recommend 5 Excellent Customizable Notebooks in Anda Imprinting.
ADNB2001 Colorful Customizable Notebooks . the Customizable Notebooks will be customised by page head and its inner page should be personalized . This notepad possess 62 sheets of 80 gsm stone paper. It can be customized by 13 types, the custom made planners with your image get plenty of journals for your election.
ADNB6616 Classic Planner . This Customizable Notebooks will be personalised by different pages and its inner page maybe personalised. The journal possess 86 papers as well. This notebook are supposed to be a gift box for the employees, do you agree?
ADNB2324 Fashion Style Customizable Notebooks . Actually, the Customizable Notebooks will be customised with different pages or notebooks page is custom-produced. By producing a nice ring, we will get a crayon with the journal and it will feel fantastic.
ADNB5617 Hollowed-out Customizable Notebooks . The Customizable Notebooks should be customised by different pages and notebooks page should be customised. The journal has two sizes for your election. With A5 paper, this custom journal could be available for your writing.
ADNB9821 A7 Customizable Notebooks . The Customizable Notebooks should be printed through cover and the inner page is personalised as well. With the leather cover, the product is going to be very convinent for your daily carry on.
About custom options, we should print your company's logo with book's cover and the pages is customized . we should choose six choices: Gold and Silver Foil Imprinting; Color Imprinting; Blind Embossing. And all options are free. With respect to Customizable Notebooks with personalized pages, some of our clients may produce his catalog onto the page and buyer can express their basic info.