Customizable Notebooks , How you will design a unique Promotion Notepads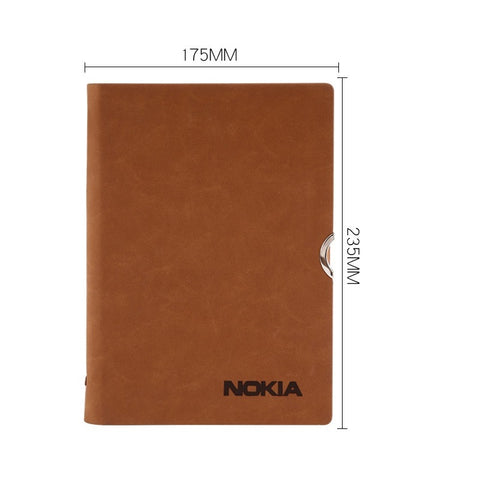 Because it is a beautiful corporate gift, Customizable Notebooks are becoming one of the most practical promotional gifts. More and more colleges prefer to customise his own Customizable Notebooks with branding. Meanwhile, its page and page's head could be personalized with design. In that case, you can express your company's products informations by popular words and pictures. The custom gift can be one excellent single way to display its branding.
As a Customizable Notebooks producer, Anda Impriting has committed ourself to supply Customizable Notebooks on the time of establishment in 2005. At the same time, Anda company already manufactured a great many of Customizable Notebooks which satisfies a number of customer.
As you see the essay, Anda plans to find out 5 Top Rank Customizable Notebooks from Anda Factory.
ADNB2009 Spiral Customizable Notebooks . This Customizable Notebooks maybe custom-produced from page head , at the same time, its inner page is ready to be custom-produced . The custom notebook has 96 sheet and also 120 gsm recycled paper. Making of 6 styles, these customized notebooks with branding produce plenty of item for your election.
ADNB6616 Fashion Style Planner . This Customizable Notebooks should be personalised through gift set or the inser page will be personalised. The custom notebook is 92 lines as well. This planner are supposed to be a good gift for the employees, yes?
ADNB2317 Eye-protection Customizable Notebooks . the Customizable Notebooks is going to be customized through color , at the same time, the inner page is going to be imprinted. By making a colorful fan, they may put a semi-gel pen on the notebook and it will feel suitable.
ADNB5617 Colorful Customizable Notebooks . This Customizable Notebooks could be personalised on inner pages and its inner page is personalized. This notebook has two patterns for your reference. With A5 paper, this custom notebook should be useful for the writing.
ADNB9830 Classic Customizable Notebooks . the Customizable Notebooks should be personalized from color and its inner page can be printed. With the plastic cover, the planner is practical to your carry on.
With respect to personalization option, you could draw your team's brand with covers and the pages could be custom-made as well. he should get five options: Gold and Silver Foil Imprinting. And all options are requiring no charge. As regard Customizable Notebooks with customised page, many customers may imprint company's product list on the first page and he will demonstrate their ideal.