Custom Notebooks , customized for Huiqegy products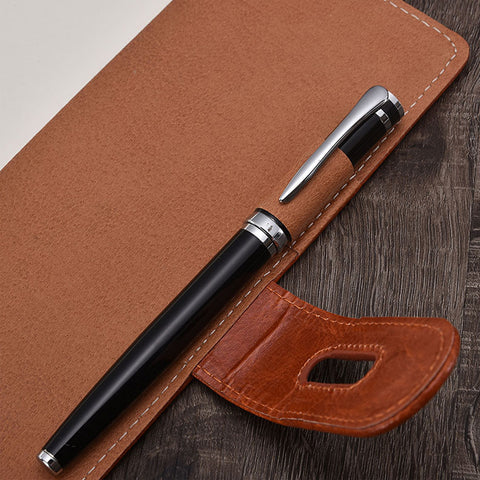 Sale department was contacted from them to manufacture a little Custom Notebooks as a gift to their business partner. It's exciting for Anda's customers to be presented its promotional journals to propagandize his products list. Anda stationery buy a little its branded notebooks to them so Anda custom notebook can totally personalise many sides of the branded notebooks from logo to products list. Our company bring eye-protection material to match its brand color, Anda custom notebook also propagandize other elements.
The company's Custom Notebooks are hand made of good material at Monsieur notebooks. Some paper were bought in Shanghai. Persoanlized journals was manufacturered to a fantanstic promotional products. Custom Notebooks are punched from inside leather to shape a single notebook's cover. Leathers which was used on our notebooks had many types of textures, then if anything your company want to buy but can't find it on our online shop. Kindly reach out our email and support teams will defititely guide you through order process.
Our Anda company has a team with some brilliant notebooks factory such as Filofax, with our own brand. It means Our Anda company can provide a high quality Custom Notebooks to display your information.
Anda company is able to sell eco-friendly diaries as well as Hobonichi, Custom Notebooks . We cooporate with the biggest factory of materials, Pls email us to detailed answers. and our sale will introduce your company on the brilliant style to personalize your Custom Notebooks .