Custom Notebooks , customized for Caeqoh leather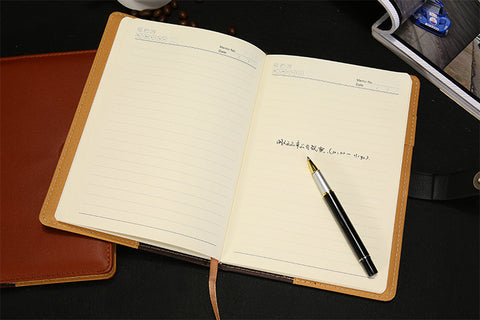 Yes, Anda was contacted with friends to produce plenty of Custom Notebooks as a gift for the new staffs or clients. It is believed that the product is perfect for clients to be presented its custom journals to ad its brand. The company bring some its branded notebooks to take thus the company can entirely customized some aspects of the beautiful notebooks among every pages to the cover. Our purchasing had the eye-protection paper to disseminate its company, Anda custom notebook also ad beautiful belt.
The company's Custom Notebooks are made of eye-protection paper at Monsieur notebooks. A great portion of eye-protection paper are bought in best factory. This kind of paper were manufacturered to a cheap gifts. Custom Notebooks are punched directly from raw leather to produce a single notebook's cover. The leathers which will be produced into your custom notebooks had a lot of colors and textures, then if some promotional items you wanna get but can't take it on the website. Pls get in touch then support teams will defititely show you how to complete the order.
We works with a lot of good factory like Modori, with our brand. This means our company can keep best Custom Notebooks to advertise the brand.
Anda custom notebook carefully customize market-friendly planners and Campus Custom Notebooks . We hand with the one of the best store of papers, Kindly contact our support team for more support. then our team can offer your company on the top-class service to personalize your company's Custom Notebooks .