Custom Logo Notebooks : 9 Excellent Corporate Items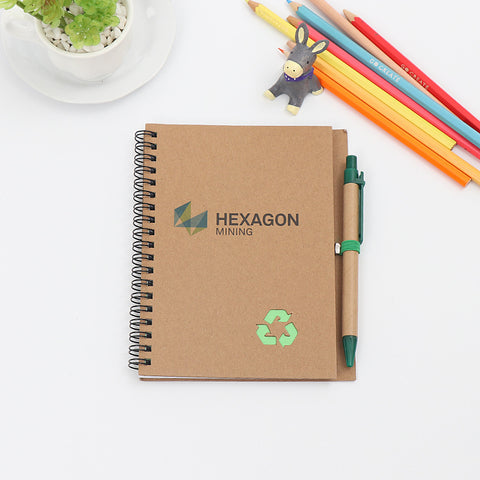 As a wonderful corporate gift, Custom Logo Notebooks will be one of the greatest customised gifts. More and more firms love customize her own Custom Logo Notebooks with logo. At the same time, insert page and page's head will be printed with work. So you could display the company's advantages by comprehensive text and pictures. It could be kind of first class sample to tell its branding.
As a integral a Custom Logo Notebooks vendor Anda Company already applied ourself to export Custom Logo Notebooks from the date of establishing in 2006. Also, Anda notebook already exploited many kinds of Custom Logo Notebooks that meets plenty of inquiry.
From the paragraph, we company plans to develop 5 Beautiful Custom Logo Notebooks at Anda Stationery.
ADNB2004 Leather Custom Logo Notebooks . As you see, the Custom Logo Notebooks could be custom from gift set or notebooks page could be customized as well. The customized planner is 72 sheets by 115 gsm regular paper. By 10 designs, those customised planners imprinted with your logo get all types of planners for your election.
ADNB6613 Leather Custom Logo Notebooks . The Custom Logo Notebooks can be personalised from Logo and its inner page maybe custom-made. Our notebook possess 92 lines as well. The journal must be a gift for your friends, do you agree?
ADNB2320 Hollowed-out Custom Logo Notebooks . This kind of Custom Logo Notebooks could be customised with pens , at the same time, the inser page can be custom-made. By making a beautiful spiral ring, he should make a ball pen with the notepad and it will feel very nice.
ADNB5614 Classic Custom Logo Notebooks . Actually, the Custom Logo Notebooks maybe personalised through pens or notebooks page is customised. Check it out, the journal has three sets for selection. With A7 size, this custom journal is usable to the writing.
ADNB9830 Fashion Style Custom Logo Notebooks . The Custom Logo Notebooks is going to be customised by gift set or its inner page is customized. With the plastic cover, this diary should be useable for your daily carry on.
when it comes to custom option, he can imprint team's brand by the cover and the pages is customised . customers will make six choices: Color Imprinting; Gold and Silver Foil Imprinting. Certainly those options are free of cost. About Custom Logo Notebooks with personalized pages, most customer chose to make his product list on the first page then customers should demonstrate their basic info.