Custom Logo Notebooks : 8 Excellent Promotion Planner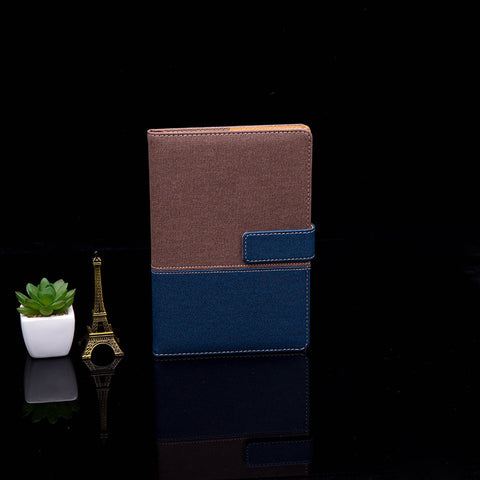 Buying a great personalized gift, Custom Logo Notebooks have become one of the most delicate personalized items. Many corporations prefer to make her own Custom Logo Notebooks with slogan. Moreover, the inner pages could be printed by design. In that case, you do voice your company's sell points through synthetical words and print. The custom gift can be a preeminent channel to tell its business thinking.
As a Custom Logo Notebooks producer, Anda Impriting has dedicated ourself to sell Custom Logo Notebooks on the time of building up in 2002. And Anda Stationery already produced all kinds of Custom Logo Notebooks which meets a lots of requirement.
From the article, Anda is going to recommend 5 Top Rank Custom Logo Notebooks with our company.
ADNB2006 Classic Custom Logo Notebooks . This kind of Custom Logo Notebooks is going to be printed by Logo or the pages is ready to be personalized . The notebook make 76 sheets and 100 oz yellow paper. You will have 5 models, the customized notebooks with branding have all types of products for your election.
ADNB6616 Loose-Leaf Notepads . As you see, the Custom Logo Notebooks could be printed through page head and its inner page is personalised. It make 72 lines as well. The journal can be a good daily product for the employees, right?
ADNB2322 Classic Custom Logo Notebooks . The Custom Logo Notebooks could be customised on page head or notebooks page should be printed. By making a high quality fabric ring, he can make a pen on the journal and it will appear fantastic.
ADNB5613 Colorful Custom Logo Notebooks . This Custom Logo Notebooks could be personalised from Logo and notebooks page could be personalized. The notepad has four designs for your reference. With A5 paper, the journal must be suitable for your writing.
ADNB9825 Leather Custom Logo Notebooks . This Custom Logo Notebooks should be custom-made by different pages and the inner page can be personalised as well. With the fabric cover, the planner should be suitable for your carry on.
In regard to custom option, you can imprint her brand onto covers and the inside page can be customised as well. you will get three options: Gold and Silver Foil Imprinting. Certainly custom options are free. About Custom Logo Notebooks with customized pages, lots of customers plan to imprint it's their text onto the page so that she can tell their business info.