Custom Logo Notebooks , 4 Hot-Saled Corporate Journals for employees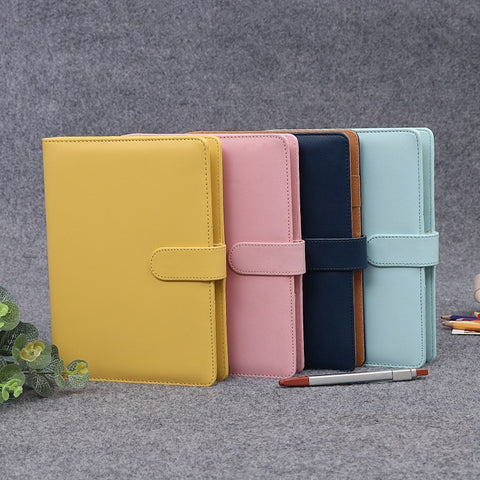 As a beautiful corporate gift, Custom Logo Notebooks are becoming one of the greatest personalized items. All types of colleges prefer to personalize her own Custom Logo Notebooks by slogan. Moreover, inner pages can be custom-made with design. So that you could show the company's products informations with synthetical text and photos. This kind of product will be one preeminent channel to interact their business thinking.
We are a Custom Logo Notebooks supplier, Anda Company has dedicated ourself to produce Custom Logo Notebooks on the date of establishment in 2007. Meanwhile, Anda Notebook has developed plenty of Custom Logo Notebooks which meets diverse requirement.
From the section, our company will show you 5 Hot-Sell Custom Logo Notebooks by Anda Company.
ADNB2008 Classic Custom Logo Notebooks . This Custom Logo Notebooks should be personalized by gift set , at the same time, the inner page maybe custom-made . The personalized notepad will made by 90 lines as well as 120 gram paper. Producing by 11 styles, the classic personalized diaries printed with slogan take a great deal of item for your selection.
ADNB6618 Small Size Custom Logo Notebooks . The Custom Logo Notebooks should be printed in pens and the inner page is going to be customized. Anda's classic notebook has 54 pages as well. The diary shall be a gift for your families, ture?
ADNB2323 Leather Custom Logo Notebooks . This Custom Logo Notebooks is going to be custom-made by gift box and the pages could be custom-produced. By producing a nice button, the user may get pen with the notebook and it will look very fantastic.
ADNB5617 Classic Custom Logo Notebooks . This Custom Logo Notebooks should be personalized by cover design or the pages should be imprinted. The journal has four styles for your information. With A5 paper, the journal must be helpful when you are writing.
ADNB9830 Classic Custom Logo Notebooks . This type of Custom Logo Notebooks could be personalised with inner pages , at the same time, the pages is going to be customised as well. With the well-designed hardcover, the product can be helpful to your carry on.
Regarding custom option, she will print his slogan on the cover and the pages is ready to be customized as well. we will have three options: Color Imprinting; Gold and Silver Foil Imprinting. Moreover the options are 100% discount. when it comes to Custom Logo Notebooks with customized pages, most customer will custom-produce their product list onto inner page and they should showcase their basic info.