Custom Journal for Rekorder
Rekorderlig contacted us as early as 2014 to help them design custom journals with Logo for the company' s activities at the end of the month. Plain and simple, they want a luxury journals that matches the key color of their brand, but that stands out when given to customers and is actually used rather than raffled on the table.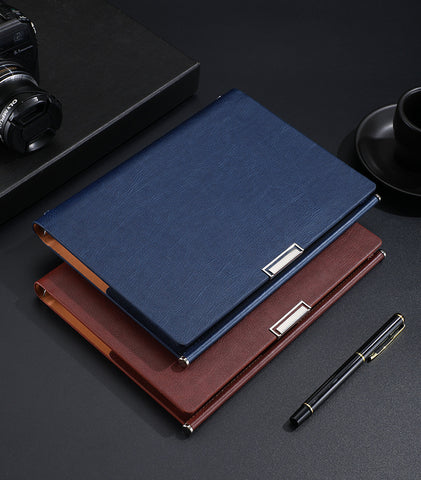 Anda Stationery sent a series of samples to Rekorderlig so they could see the various cover materials, paper and leather we provided. In the end, their designers chose a soft italian leather notebooks, customized by Logo. There are hundreds of leather colors, finishes and styles to choose from, and all can be done in a matter of days rather than weeks. So, if you' re looking for a color or pattern that you can't find in Anda, do not hesitate to contact our designers, who will be able to find a perfect match for you.
The soft leather notebooks was stamped with a simple logo in the center of the book. Stress reduction is one of the best ways to brand a book. Leather fibres can create beautiful effects for even the most complex designs, such as the notebooks we make for design solutions, using the heat and pressure generated by a hot press.
Reckorderlig likes customized journals and now regularly reorders the notebooks from us because we keep all the molds and design documents, which we can make and re-order in a few days.
Photographs taken at a London photo rental shop.