Why don't you just customize it?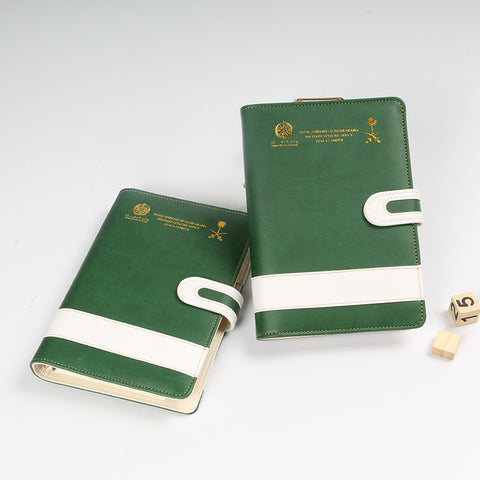 Almost every one of us uses a notebooks for personal and professional purposes, but have you thought about customizing it? Yes, there are many designs and patterns on the market that you can use to decorate the cover of your embossed notebook. Branded notebook have become the latest trend today. People like to customize their notebooks with unique and eye-catching designs. With the printing and design of customized notebooks, your old and stodgy notebooks will be transformed into a fresh and stylish one.
Many people don't even believe we let them customize their notebooks, but believe me, this is one of the most valuable and fascinating ways to give your branded notebook a new elegance. These custom designs can be used for branded notebooks of all types and sizes. Whether you want to customize your notebooks for your favorite customer or friend, we have a special design to meet all your needs.
If you' re a businessman who attends meetings regularly, you know the value of a notebooks. While several people prefer to take notes in a branded notebooks, the most successful businessmen need a customized journals or notebooks for meetings, as it not only looks professional, but also helps to boost your business. You can customize promotional notebooks with your business logo and other important details to share with customers. Alternatively, you can donate such a branded notebook to your business partner or client. Your creativity and attractive gift ideas are sure to amaze them and you' ll get a lot of praise from them. Almost every marketer today recommends branded notebook for their professional use.
Similarly, students need to prepare a branded notebook for their school or college. Branded notebooks help them flaunt their creativity. In addition, branded notebooks look fashionable and stylish. You can customize your notebooks by writing your name in popular typography, or you can add custom artwork and more designs to the cover of your notebook. Your branded notebooks will be a highlight of your boring and ordinary notebooks. Also, if you have a writer friend, a customized notebooks is an ideal gift for them. They' re gon na love your idea. In short, having a customized notebooks is really the best way to make a lasting impression.