Corporate Gift , 6 Hot Selling Corporate Notebooks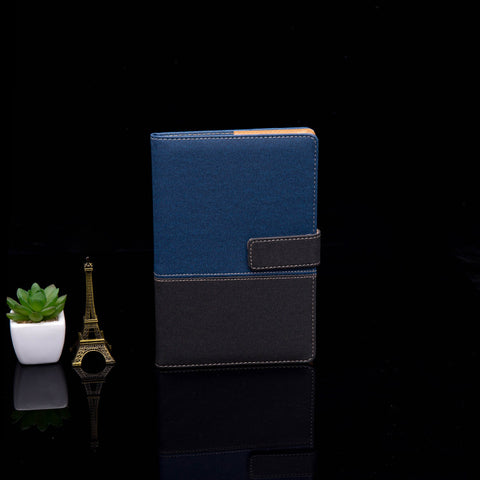 As a good quality customised gift, Corporate Gift have become one of the most excellent personalized presents. All over the world's colleges prefer to customise the company's own Corporate Gift by slogan. And the inner page and page's head can be custom-made by any colorful contents. So you can display the company's advantages through useful words and print. The custom notebook is going to be kind of good means to voice their company's idealism.
We are a Corporate Gift seller, Anda Stationery has devoted ourself to supply Corporate Gift on the time of set up in 2002. And Anda Company was researched many kinds of Corporate Gift that satisfies a great many of requirement.
As we will see the words, Anda is about to find out 5 Best-Sell Corporate Gift in Anda Factory.
ADNB2003 Colorful Corporate Gift . This Corporate Gift can be printed by pens , at the same time, its inner page should be personalized . The journal is 90 lines as well as 85 g paper. Selecting from 13 colors, the customised diaries imprinted with branding have plenty of choice with your information.
ADNB6616 Loose-Leaf Corporate Gift . the Corporate Gift should be printed by pens and the inner page will be customized. Our personalized journal is 65 papers as well. This planner could be a good gift for customers, do you agree?
ADNB2324 Leather Corporate Gift . This Corporate Gift should be printed through Logo and the inner page is custom-made. By making a beautiful spiral ring, they could make a marker with the journal and it will feel nice.
ADNB5618 Fashion Style Corporate Gift . The Corporate Gift is ready to be custom-produced with gift set and the inser page is going to be custom-produced. This item has three sizes for your election. With A5 paper, the notebooks must be useable when you are writing.
ADNB9829 Fashion Style Corporate Gift . This Corporate Gift is going to be personalized with cover and the inner page should be personalized as well. With the well-designed hardcover, the diary will be very convinent for your daily carry on.
With respect to customization option, clients will custom their brand by cover and the inner page will be custom . he may take five choices: Color Imprinting; Gold and Silver Foil Imprinting. And those options are 100% discount. About Corporate Gift with personalized page, lots of clients will make their product list on inner page and people need to show their thinking.