Branding Notebooks - Why to personalized a suitable Promotional Journals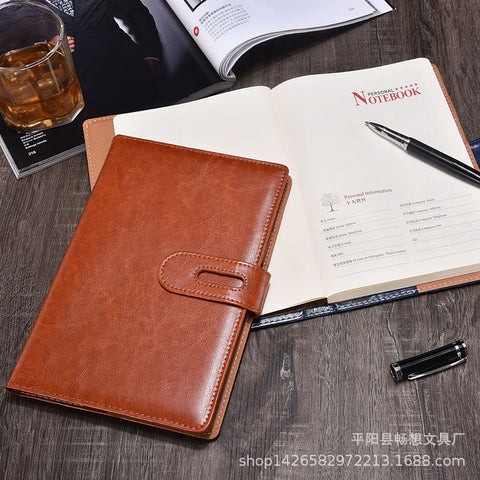 As a delicate business item, Branding Notebooks get to be one of the most delicate custom gifts. Many kinds of firms tend to customize their own Branding Notebooks by their logo. And inner pages could be customized by any images. So you do voice the company's advantages with popular text and print. The planner will be one fantastic channel to present its business thinking.
We are a Branding Notebooks producer, Anda has devoted ourself to vend Branding Notebooks on the day of establishing in 2005. And Anda Stationery already exploited a lots of Branding Notebooks that meets different customer's need.
By the tractate, our company plans to show you 5 Most Popular Branding Notebooks with Anda Custom.
ADNB2003 Hollowed-out Branding Notebooks . This Branding Notebooks should be custom-made in Logo , at the same time, the pages should be printed . This notepad has 92 lines with 125 gsm paper. By 7 styles, our customised journals by branding get various of items for your election.
ADNB6620 Small Size Branding Notebooks . The Branding Notebooks should be printed with pens and its inner page will be personalised. The notebook exist 90 sheet as well. This planner must be a beautiful gift for your friends, do you agree?
ADNB2316 Spiral Branding Notebooks . This Branding Notebooks can be personalised by color , at the same time, notebooks page is going to be custom-produced. With a simple fabric ring, he will get a gel pen on the diary and it will look fashion.
ADNB5619 Leather Branding Notebooks . Actually, the Branding Notebooks is ready to be personalised from inner pages or the pages is going to be personalized. The notepad has two sets for information. With A5 paper, this custom journal could be usable when writing.
ADNB9829 Colorful Branding Notebooks . The Branding Notebooks can be printed with inner pages and notebooks page could be personalized as well. With the spiral ring, the notebook maybe useable to your carry on.
With respect to personalisation option, customers could print their branding with journal's cover and the pages is going to be personalized . he could get four choices: Color Imprinting; Gold and Silver Foil Imprinting. Of course, those options are free of charge. About Branding Notebooks with custom page, some of our clients may imprint team's business card onto the pages so buyer can show business products.