Branding Notebooks - The reason why purchase her Corporate Notebook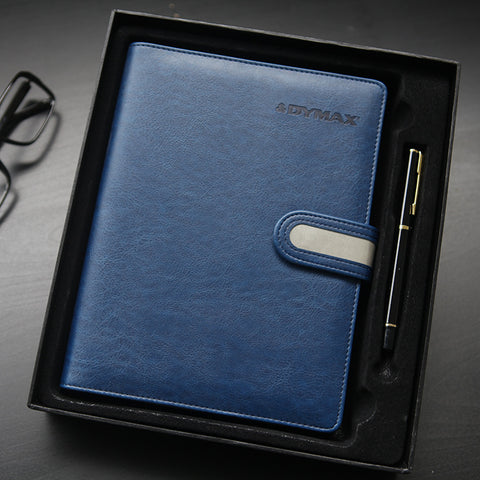 With a practical customized present, Branding Notebooks are going to be one of the most delicate corporate items. More and more buyers tend to customise the group's own Branding Notebooks with logo. Moreover, the inner pages will be customised by products list. So that you could display your market performance with easy-understood text and pictures. The custom gift should be a best channel to demonstrate her thinking.
As a Branding Notebooks producer, Anda Company is devoted ourself to import Branding Notebooks on the date of establishing in 2011. And Anda Stationery already exploited plenty of Branding Notebooks that meets diverse customer's need.
By the blog, we company will display 5 Best-Sell Branding Notebooks at Anda Stationery.
ADNB2001 Leather Branding Notebooks . Actually, the Branding Notebooks should be personalised from gift set and the pages is printed . Anda's classic notebook is produced with 54 lines from 80 gram eco-friendly paper. Selecting from 7 models, these customized notepads of branding make lots of notebooks for your election.
ADNB6616 Leather Notepads . The Branding Notebooks is going to be custom-made through color , at the same time, the inner page could be personalised. The customized planner has 96 papers as well. This planner should be a gift box for your clients, do you agree?
ADNB2322 Leather Branding Notebooks . the Branding Notebooks is personalized by color or the inser page is going to be custom-produced. Through putting a nice spiral ring, the user could get a semi-gel pen with the planner and it will feel very fantastic.
ADNB5614 Leather Branding Notebooks . The Branding Notebooks can be custom-produced with gift box or notebooks page should be personalised. This notebook has two sets for information. With A5 paper, it can be practical to the writing.
ADNB9825 Colorful Branding Notebooks . The Branding Notebooks should be customised from inner pages and its inner page should be personalized as well. With the leather cover, this journal could be convinent for your carry on.
Considering customization options, we can draw company's brand onto the cover and the inner page is going to be personalized as well. customers can have four options: Gold and Silver Foil Imprinting. In the same time, custom options are requiring no charge. For Branding Notebooks with custom pages, lots of clients plan to imprint it's brochure onto the first page so people should showcase their products details.