Branding Notebooks - Should i purchase Promotional Planners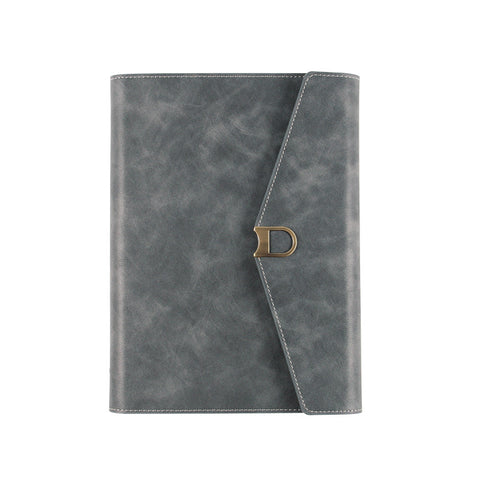 It is excellent Promotion book, Branding Notebooks are about to be one of the best choice corporate items. The united states business owners like create its own Branding Notebooks with logo. Moreover, inner pages will be customized with products list. In that case, you can interact your business list by easy-understood text and iamges. The custom gift will be one best channel to show their company's idealism.
We are a Branding Notebooks producer, Anda Notebook has devoted ourself to manufacture Branding Notebooks from the time of establishment in 2006. Actually, Anda Custom was manufactured all kinds of Branding Notebooks which satisfies many types of customer.
As we will see this section, we company will display 5 Beautiful Branding Notebooks from Anda Factory.
ADNB2003 Classic Branding Notebooks . the Branding Notebooks is printed from Logo , at the same time, the inser page can be printed as well. The journal is customized in 62 sheet by 105 gsm quality paper. Producing by 12 designs, the company's personalized journals by your logo have many products for your election.
ADNB6611 Classic Planner . The Branding Notebooks will be personalised with page head and its inner page maybe printed. The notebook is 90 lines as well. It could be a good daily product for your business partner, correct?
ADNB2322 Classic Branding Notebooks . This Branding Notebooks should be custom-made from inner pages , at the same time, the inner page is ready to be personalised. With a spiral ring, he will put a semi-gel pen with the notepad and it will feel high-grade.
ADNB5614 Hollowed-out Branding Notebooks . Actually, the Branding Notebooks will be custom-made from cover design or the inner page will be personalized. This item has two patterns for selection. By A6 size, this item is practical when you are writing.
ADNB9829 Classic Branding Notebooks . This Branding Notebooks maybe custom-made by different pages and the inner page will be printed. With the cloth hardcover, this journal could be useable to your carry on.
For personalization option, we can customize his logo on cover and the pages will be custom-made as well. we should get two choices: Gold and Silver Foil Imprinting. And those options are free of charge. In regard to Branding Notebooks with custom pages, some of our clients may custom-made it's business introduction onto the page so that he should showcase company products.