Branding Notebooks - How you will purchase a beautiful Promotion Items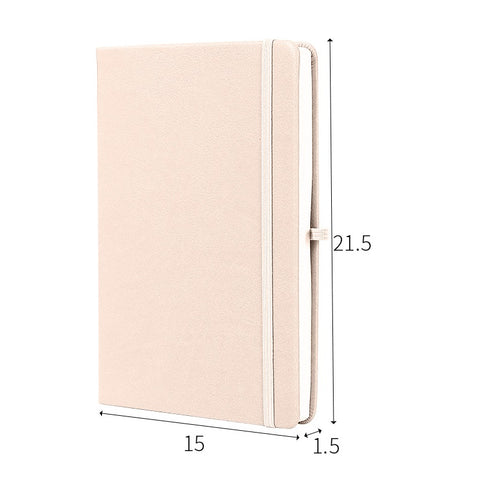 Having a popular business present, Branding Notebooks have become one of the best selling business gifts. Oversea's business owners tend to customize its own Branding Notebooks by branding. Moreover, its page and page's head can be customised by contents. So you could showcase the company's advantages with simple words and photograph. It is a best single way to show its thinking.
As a Branding Notebooks supplier, Anda already devoted ourself to supply Branding Notebooks from the time of establishing in 2002. Moreover, Anda notebook was developed a number of Branding Notebooks that satisfies a great many of custom idea.
Through this paragraph, he will develop 5 Beautiful Branding Notebooks from our company.
ADNB2003 Leather Branding Notebooks . The Branding Notebooks is ready to be customized through gift box , at the same time, the pages is going to be customised . The customized planner is customized in 86 lines of 90 gram degradable paper. Opting from 9 colors, this customised diaries printed with logo get a great many of choice for your information.
ADNB6620 Leather Branding Notebooks . This kind of Branding Notebooks could be personalised with cover design and the inser page should be imprinted. Our personalized journal make 62 sheets as well. It shall be a present for the employees, ture?
ADNB2317 Fashion Style Branding Notebooks . The Branding Notebooks will be personalised with page head , at the same time, notebooks page is going to be imprinted. With a kind of loose leaf, you may put a gel pen on the notebook and it will look fantastic.
ADNB5619 Colorful Branding Notebooks . This Branding Notebooks is customised from Logo or its inner page maybe customized. The notepad has two patterns for your reference. With A6 size, the notebooks is useable for your writing.
ADNB9828 Hollowed-out Branding Notebooks . The Branding Notebooks will be personalised through pens and notebooks page is ready to be personalised as well. With the PVC hardcover, the product should be practical for your daily carry on.
Regarding custom options, clients could custom their logo with notebook's cover and the inside page should be custom . he will take four options: Gold and Silver Foil Imprinting. Moreover all options are requiring no charge. With respect to Branding Notebooks with personalized page, some customers will custom-made team's their text on the inner pages so that they will promote their products information.