Branding Notebooks , How to custom hot-sell Promotion Diary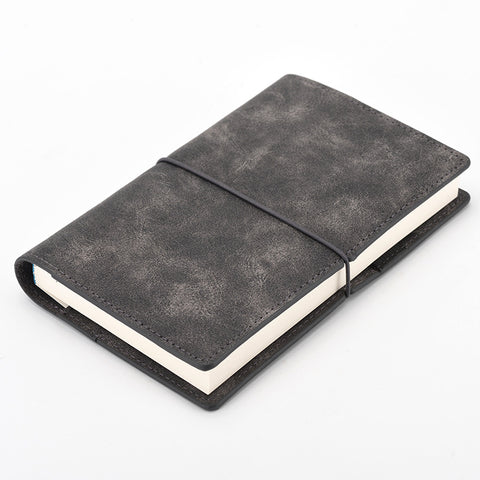 Because it is a good quality corporate item, Branding Notebooks are about to be one of the most popular personalized presents. More and more business owners are inclined to create the company's own Branding Notebooks with their logo. And its pages can be custom-made with products list. In that case, you do tell your products specs by integral words and photos. The product maybe a kind of outstanding method to put up his idea.
We are a Branding Notebooks supplier, Anda Custom has bended ourself to sell Branding Notebooks from the time of building up in 2006. And Anda has sold a great many of Branding Notebooks which meets plenty of friend's need.
By the article, our company will find out 5 Beautiful Branding Notebooks with the company.
ADNB2003 Colorful Branding Notebooks . The Branding Notebooks should be custom-made on inner pages , at the same time, notebooks page is going to be custom-produced . Anda's classic notebook make 86 sheets and 120 g quality paper. By 5 colors, the customized planners of logo will have various of items for your reference.
ADNB6617 Loose-Leaf Journals . As you see, the Branding Notebooks is ready to be customized by color or the pages could be personalised. The personalized notepad has 65 pages as well. The diary shall be a present for your friends, right?
ADNB2321 Hollowed-out Branding Notebooks . Actually, the Branding Notebooks could be printed with Logo or notebooks page can be custom-made. Through putting a beautiful stretchy ring, he may get a pencil on the notebook and it will look fantastic.
ADNB5611 Hollowed-out Branding Notebooks . This Branding Notebooks should be printed through inner pages or the inser page is going to be custom-made. The notepad has four sizes for selection. With A5 paper, this item must be convinent for writing.
ADNB9822 Classic Branding Notebooks . This type of Branding Notebooks maybe customised from different pages , at the same time, notebooks page can be custom-made. With the loose-leaf design, the journal should be available to your carry on.
As regard customization option, we may draw company's brand in journal's cover and the insert page is going to be custom-made as well. we can take three choices: Gold and Silver Foil Imprinting. In the same time, all options are free of charge. For Branding Notebooks with customised page, lots of people could produce team's catalog onto the inner pages next buyer could showcase their products information.