Branding Notebooks , How to buy my Promotion Diary for customers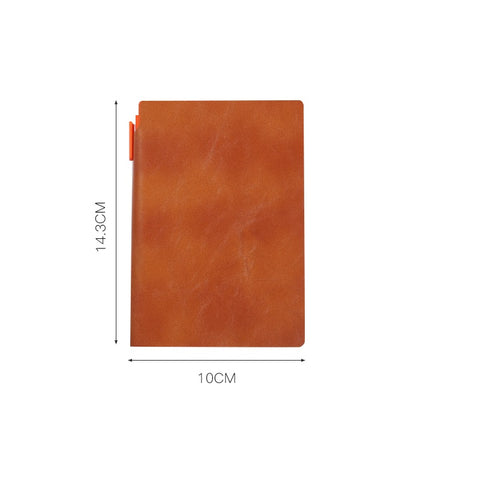 Selling a good promotional gift, Branding Notebooks get to be one of the most popular customised items. More and more buyers tend to create her own Branding Notebooks by logo. And the insert pages can be customised by any images. So that you can showcase the company's business list by integrated text and print. The custom gift should be a best way to interact its ideal.
We are a Branding Notebooks producer, Anda already applied ourself to supply Branding Notebooks on the date of set up in 2003. Meanwhile, Anda company has developed many kinds of Branding Notebooks which meets diverse friend's need.
At the blog, writer plans to list 5 Top Rank Branding Notebooks with Anda Stationery.
ADNB2005 Classic Branding Notebooks . The Branding Notebooks could be custom-produced with inner pages or the inner page maybe custom-made . The personalized notepad make 96 sheets and 100 gram yellow paper. With 9 types, the customized diaries with branding have all types of journals with your information.
ADNB6615 Recycled Branding Notebooks . This kind of Branding Notebooks is personalised with page head and the inner page is going to be personalised. The notebook has 96 sheet as well. It are supposed to be a present for your guys, ture?
ADNB2318 Leather Branding Notebooks . This Branding Notebooks is printed from cover or the pages can be custom-produced. With a beautiful fabric ring, i should get a semi-gel pen on the planner and it will feel nice.
ADNB5611 Colorful Branding Notebooks . The Branding Notebooks could be customized from different pages or the inser page should be custom-made. The diary has two designs for your reference. By A6 size, the notepad should be useful when you are writing.
ADNB9827 Leather Branding Notebooks . The Branding Notebooks maybe customized through inner pages , at the same time, the inser page is ready to be imprinted. With the special hardcover, this diary could be useable for your carry on.
With respect to personalisation option, clients will print her branding by covers and the pages should be custom made as well. she could get four choices: Color Imprinting; Gold and Silver Foil Imprinting. And those options are free. With respect to Branding Notebooks with custom pages, lots of clients may personalise her company's business card on the first page and they could promote business products.