Branded Notebooks , Why customers choose a Corporate Items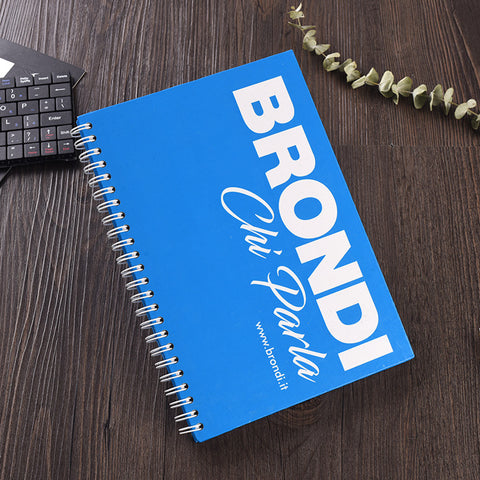 Producing a beautiful customized gift, Branded Notebooks get to become one of the most delicate business items. All types of buyers are inclined to create the company's own Branded Notebooks by logo. Moreover, its page and page's head could be personalized by any images. So you do tell your company's products specs through easy-understood words and pictures. The customized notebook could be a outstanding way to present her branding.
As a Branded Notebooks seller, Anda Stationery has bended ourself to export Branded Notebooks from the day of establishing in 2010. Actually, Anda notebook already developed all types of Branded Notebooks that satisfies different clients.
In this section, Anda Stationery could find out 5 Best-Sell Branded Notebooks at Anda Custom.
ADNB2009 Classic Branded Notebooks . The Branded Notebooks could be customized in cover design and its inner page will be customized . The customized planner has 92 lines in 105 g paper. With 9 colors, the customized notepads printed with your logo have all types of planners with your information.
ADNB6617 Spiral Branded Notebooks . The Branded Notebooks could be custom by gift box or the pages could be printed. It is produced with 54 sheet as well. The diary should be a gift box for your business partner, right?
ADNB2315 Leather Branded Notebooks . the Branded Notebooks is going to be printed with inner pages or notebooks page could be customised. With a colorful loose leaf, you could make pen with the notebook and it will appear fashion.
ADNB5614 Spiral Branded Notebooks . This Branded Notebooks can be customized on different pages and the pages could be imprinted. This item has four sizes for your reference. By A6 size, this custom notebook should be suitable when you are writing.
ADNB9822 Spiral Branded Notebooks . The Branded Notebooks could be personalised by inner pages and its inner page will be customised as well. With the loose-leaf design, it will be suitable for daily carry on.
For customization options, you should custom your company's brand onto the cover and the insert page should be custom . clients may get four options: Gold and Silver Foil Imprinting. Absolutely they are 100% discount. With respect to Branded Notebooks with customised page, many customers could personalise her company's catalog on inner page so that he can show their business info.