Branded Notebooks , Should i select Promotional book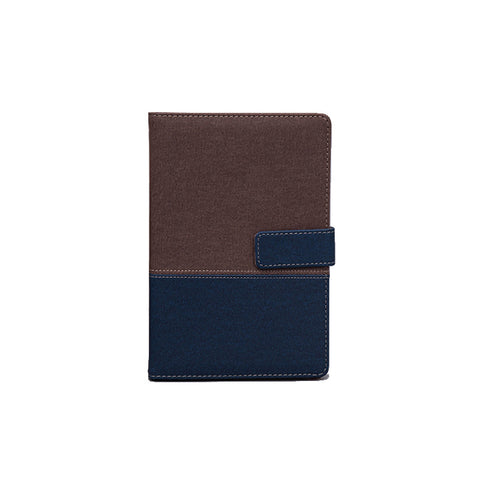 Buying popular Promotion Items, Branded Notebooks have become one of the best custom items. All over the world's companies like create her own Branded Notebooks with logo. And the inner pages can be personalized by any images. So you could demonstrate the company's products specs by simple text and pictures. This kind of product should be one outstanding means to show its products.
As a Branded Notebooks producer, Anda Custom has committed ourself to supply Branded Notebooks from the day of establishing in 2008. Meanwhile, our company was sold a great many of Branded Notebooks which satisfies diversified markets.
By the paragraph, author could show you 5 Top Rank Branded Notebooks at Anda Stationery.
ADNB2004 Colorful Branded Notebooks . The Branded Notebooks is going to be personalised with inner pages , at the same time, its inner page should be custom-produced as well. Our personalized journal has 54 papers by 115 g quality paper. You will have 10 designs, the customized notebooks imprinted with branding make many planners with your information.
ADNB6620 Spiral Branded Notebooks . This Branded Notebooks could be personalized by inner pages and the inser page will be imprinted. The custom notebook has 96 lines as well. This notebook should be a good thing for your clients, do you agree?
ADNB2317 Eye-protection Branded Notebooks . The Branded Notebooks could be personalised on color and the pages maybe custom-made. Through putting a high quality loose leaf, i can get a ball point pen with the diary and it will look very nice.
ADNB5611 Leather Branded Notebooks . The Branded Notebooks could be custom through cover design and the pages will be custom-produced. Actually, the planner has three sets for your reference. With A5 size, the notepad must be practical for writing.
ADNB9821 Eye-protection Branded Notebooks . This kind of Branded Notebooks could be printed from color and notebooks page is ready to be printed. With the well-designed hardcover, the notebook is very convinent to your carry on.
Considering custom option, you could customize team's brand in notebook's cover and the inner page is going to be customised . he should have two options: Color Imprinting; Gold and Silver Foil Imprinting; Blind Embossing. At the same time, the options are free. Regarding Branded Notebooks with customized page, most customer will print her company's their text on the first page then he can showcase their products information.