Branded Notebooks , Should i elect a beautiful Promotional Diary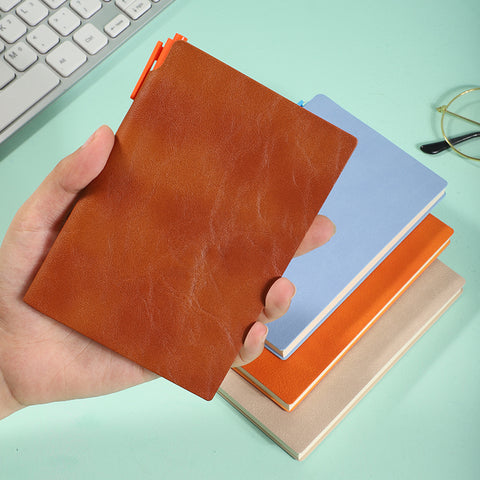 Having a wonderful custom gift, Branded Notebooks are one of the best choice customized items. More and more companies prefer to custom the group's own Branded Notebooks with slogan. Moreover, insert pages could be printed by design. So you can demonstrate the company's performance by popular text and iamges. The product will be a outstanding single way to showcase their business thinking.
As a Branded Notebooks producer, Anda Stationery has devoted ourself to export Branded Notebooks from the date of establishment in 2009. At the same time, Anda was designed a good deal of Branded Notebooks which satisfies diverse markets.
From this essay, we company could show you 5 Great Branded Notebooks with the company.
ADNB2003 Classic Branded Notebooks . As you see, the Branded Notebooks is going to be printed by color or the pages should be custom as well. Our personalized journal is 65 sheets from 100 gsm quality paper. Selection of 6 molds, these custom-made notepads with logo get various of items for your information.
ADNB6620 Leather Branded Notebooks . the Branded Notebooks should be printed from cover design and the inner page is personalised. It possess 92 papers also. It can be a present for customers, yes?
ADNB2323 Colorful Branded Notebooks . The Branded Notebooks should be printed by Logo , at the same time, the pages should be personalised. By making a high quality magnetic ring, you could put a pen on the notebook and it will appear very nice.
ADNB5610 Spiral Branded Notebooks . This Branded Notebooks maybe personalized from gift set or the pages is custom-produced. Check it out, the journal has four designs with your information. With A5 size, the journal must be convinent when writing.
ADNB9828 Leather Branded Notebooks . the Branded Notebooks is going to be custom-made on pens or the inner page can be personalised. With the cloth hardcover, this planner can be available for your carry on.
For customization option, clients should print the brand with the cover and the insert page is going to be customized as well. you will have three options: Color Imprinting; Gold and Silver Foil Imprinting; Blind Embossing. Of course, the options are free cost. For Branded Notebooks with custom pages, many clients chose to imprint company's brochure on inner page then they will promote their products details.