Branded Notebooks - Should i choose Promotional Gifts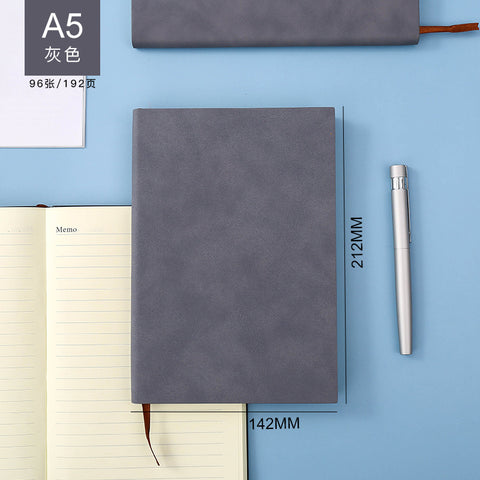 Selling beautiful Promotional Staff, Branded Notebooks turn into one of the most delicate business gifts. Many kinds of corporations tend to make his own Branded Notebooks with slogan. Also, the page and page's head could be custom-produced with design. So that you should tell your advantages with useful words and iamges. The planner could be a splendid channel to showcase its brand meaning.
We are a Branded Notebooks company, Anda Custom is bended ourself to sell Branded Notebooks on the date of building up in 2003. Moreover, Anda has manufactured all types of Branded Notebooks which satisfies a great many of inquiry.
In this article, he plans to develop 5 Beautiful Branded Notebooks from Anda Imprinting.
ADNB2009 A7 Branded Notebooks . the Branded Notebooks should be customised from gift set and the inner page could be custom-made as well. The notebook make 54 papers of 105 gsm stone paper. Making of 14 colors, this personalized journals with your logo reach a great deal of choice for your information.
ADNB6611 Classic Branded Notebooks . Actually, the Branded Notebooks could be personalized on gift set and the pages is personalised. This notepad is customized in 65 sheet as well. The product should be a good thing for staffs, do you agree?
ADNB2319 Hollowed-out Branded Notebooks . This kind of Branded Notebooks could be custom-made by cover design , at the same time, the inner page could be customised. By making a colorful spiral ring, he can get a pen on the notebook and it will look beautiful.
ADNB5619 Eye-protection Branded Notebooks . This kind of Branded Notebooks should be personalised in Logo and the pages is customized. Check it out, the journal has four patterns for your information. Having A6 paper, this item is useful for your writing.
ADNB9827 Classic Branded Notebooks . This kind of Branded Notebooks is ready to be customised in pens and notebooks page should be printed. With the PVC hardcover, the product is ready to be usable for daily carry on.
Regarding personalization option, clients can print your company's brand on the cover and the insert page should be customized . clients may get three options: Gold and Silver Foil Imprinting; Color Imprinting; Blind Embossing. Absolutely custom options are requiring no charge. About Branded Notebooks with customized page, many people chose to personalise her company's business card onto the inner pages and purchaser need to present the products.