Branded Notebooks Rekorderlig Full Colour Logo
For the past few years, Chilli Marketing has been purchasing Branded Notebooks for its client Rekorderlig Cider. Every time they look for something different. In the past, we produced a light blue Branded Notebooks with a touch of embossment, which can be easily given as a winter gift. We also produced a white soft leather Branded Notebooks with black foil for the release of another product.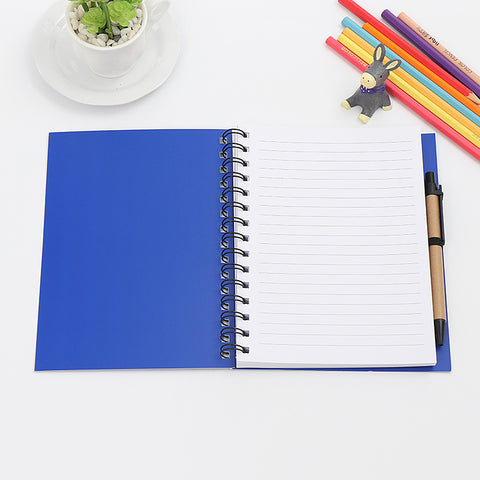 This time, Chilli Marketing hopes to use our soft white leather Branded Notebooks as a blank canvas and choose to use UV printing technology for full-color digital printing. We are very happy to serve you, and what comes from this is the perfect example of this versatile printing technology. This white Branded Notebooks comes with matching elastic bands and ribbons
With UV printing, it can be printed on almost any substrate, whether it is leather, fabric, card or PU. It is the perfect choice for more complex logos with ultra-fine details that cannot be replicated by metal molds, or designs with multiple colors.
Compared with another multi-color technology screen printing, UV printing can also be completed with a relatively low number of runs.
Another example of UV printing on leather notebooks can be found in our Branded Notebooks produced for Mission Media.