Branded Notebooks : How you will design Promotional Staff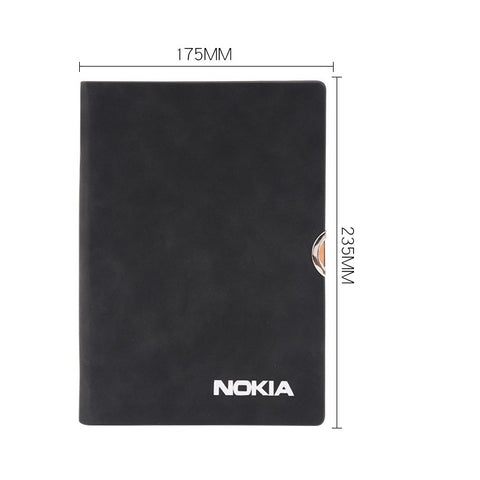 As popular Promotional Products, Branded Notebooks are one of the best selling business gifts. More and more groups are willing to produce their own Branded Notebooks by slogan. And insert pages will be customised with your catalogue So you can demonstrate your advantages with synthetical words and print. It can be one best channel to show the company's idea.
As a Branded Notebooks exporter, Anda Custom already dedicated ourself to buy Branded Notebooks from the day of set up in 2002. Meanwhile, our company already produced many Branded Notebooks that meets different customer.
As we will see this paragraph, Anda shall list 5 Great Branded Notebooks with Anda Notebooks.
ADNB2004 Colorful Branded Notebooks . The Branded Notebooks should be custom-made through cover or the pages could be custom as well. The notebook will made by 90 pages with 100 gsm quality paper. With 5 patterns, these customized planners printed with your logo will have all kinds of choice for your information.
ADNB6615 Loose-Leaf Notepads . The Branded Notebooks is ready to be personalised by color , at the same time, the pages will be custom-made. The customized planner possess 76 pages also. This planner must be a gift for customers, yes?
ADNB2319 A7 Branded Notebooks . As you see, the Branded Notebooks is going to be personalised on gift box , at the same time, the inser page can be custom-made. With a beautiful leather ring the user can get a gel pen with the notebook and it will appear very beautiful.
ADNB5618 Colorful Branded Notebooks . This kind of Branded Notebooks should be custom-produced by gift box and its inner page can be personalised. The journal has four sets for information. Having A6 paper, this custom notebook is suitable to your writing.
ADNB9827 Leather Branded Notebooks . This kind of Branded Notebooks could be customized through color and the pages is customised as well. With the leather cover, this journal should be very convinent to daily carry on.
Considering customization options, customers should custom your logo with diaries cover and the inner page can be customized as well. he should have three options: Color Imprinting; Gold and Silver Foil Imprinting; Blind Embossing. Moreover the options are free. Regarding Branded Notebooks with personalized page, some of our clients could produce team's product list on the first page so that clients should promote their basic info.