Branded Notebooks for uk scouts
Scouts UK called us to see if we can help them. They went to Japan a few days later and wanted to produce a thousand Branded Notebooks so that they could represent the UK Scout at the World Conference in Japan. We are very happy to help them.
They hope that the main function of the Branded Notebooks is durability and can store all the flyers and handouts they will receive when they are in Japan. We suggest that the A5 vegan Monsieur laptop will be a durable and powerful Branded Notebooks, available in bright red to suit the meeting color, and we can install an extra capacity pocket on the back of the Branded Notebooks to hold all flyers and handouts It may be necessary that Monsieur notebooks conform to the A5 size, which leaves more space than Moleskine or Castella Branded Notebooks.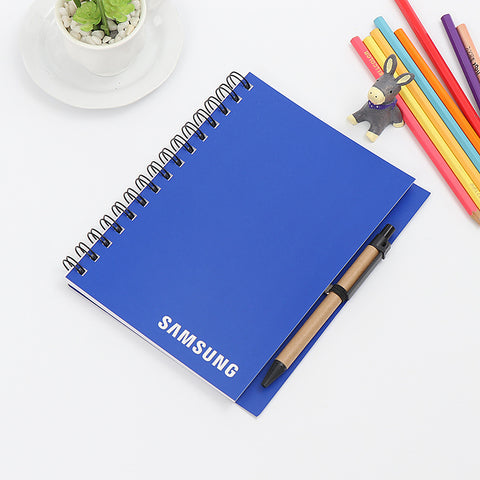 The logo and matching ribbon and elastic are pressed on the front of the Branded Notebooks.
You can find more examples of our customized notebooks here. Anda has machinery to manufacture and print any type of vegan notebook within a few days. We can customize the color scheme, copy previously custom made notebooks or completely design a new style for you or your customers. We have a manual finishing department in London, which specializes in handling disposable books and leather hand-bound books. We can also provide hot stamping books, leather books, non-leather books and even Moleskine notebooks within a few days. Anda has sales teams in Chicago and London, allowing us to quickly process orders and quotations to ensure that we can complete your tasks on time.