Branded Notebooks for Rekorderlig
In the past few months, Anda Stationery has been asked to create many different Branded Notebooks options for Rekorderlig. These are made of Monsieur Branded Notebooks using its soft Italian leather series Branded Notebooks. We have customized them with embossing, Digital printing and printed cover. This example is black frustration. Rekorderlig keeps buying back more Branded Notebooks to distribute to its employees and customers when they launch new varieties of cider.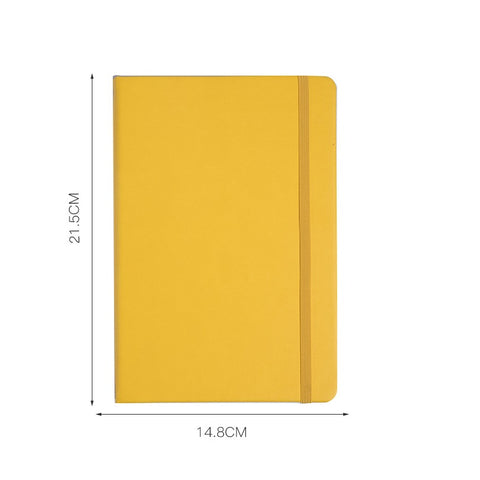 For this series of notebooks, Reckorderlig chose white leather and white leather with a black company logo. We combined the leather with matching ribbons and elastic bands. We have thousands of frustrated colors, as well as a variety of elastic ribbons and ribbon colors to help you add color to your Branded Notebooks and make sure they stand out.
Anda Stationery is the main book binding machine, we can create any type of Branded Notebooks and diaries, these Branded Notebooks and diaries are made of leather and non-leather materials, and have any size and shape you want. We can produce small batch orders from 50 books to small batch orders on the automatic printing line. With our expertise in printing and binding, we work with all major paper and cover material suppliers to ensure that we can always find the paper or cover type that suits your design. If you have any questions about our cover material, please contact us! We can also use other materials provided to us to make custom notebooks.
We archive all customer designs and all die and aluminum foil die heads, which makes re-ordering very easy, and since we have pre-made brass die heads, we reduce costs. To find out the best branding method for your design, please contact our designer or check out our customized page, which explains all the process and shows part of our previous Branded Notebooks project.