Branded Notebooks for Mass Motion Media
Mass Motion Media contacted us to help print and bind a set of branded notebooks for rebranding in Paris. They want to make a high-quality branded notebooks to accurately represent their brand colors and themes.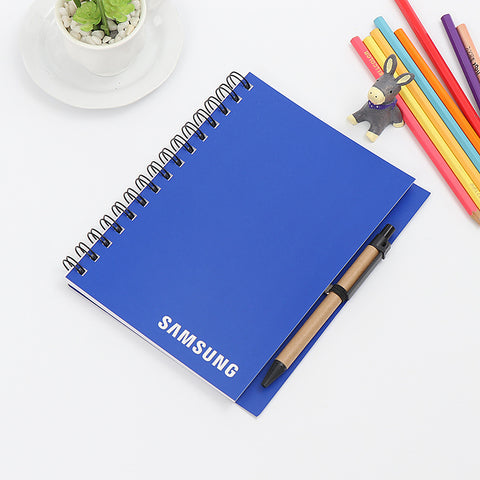 They browsed our past catalog and chose Pantone with a grey vegan leather Monsieur branded notebooks and found another one of our previous customers. They chose the Monsieur branded notebooks not only because the most important thing for them is to choose the exact cover color, but also to choose the elasticity and ribbon color without spending a long time, which brings a unique touch to the customized journal, thus ensuring In order for them to stand out in the rebranding event. If you can't see the correct color or texture on the website, please contact us, Anda can print any Pantone with a variety of vegan leathers with different textures within a few days.
Our vegan leather branded notebooks are very similar in style to Moleskine, so if you can't find Moleskine in the exact same color as your brand, the best choice is a customized notebook.
Anda's global shipping service can ensure that your order arrives within a few days. We can ship to the United States and Europe via UPS, DHL, DPD or FedEx within two days, and ship to other parts of the world within three days. Our standard turnaround time for orders is five to ten days. If you are in a hurry, we can make a large number of orders during this time. We have a dedicated manual binding department in London, operated by our professional binding staff and leather workers, and have many factories around the world.
You can see more examples of Pantone Macthed vegan leather branded notebooks here, which have a range of different customization options.