Anda cooperates with many large stationery manufacturers and suppliers, and also manufactures its own branded notebooks. We can make branded notebooks and diaries from leather, vegan leather, artificial leather and book cloth. We have hundreds of materials with different textures and gloss and matte effects. Bonsucro contacted us, the organization that promotes the sustainable development of the sugar cane industry.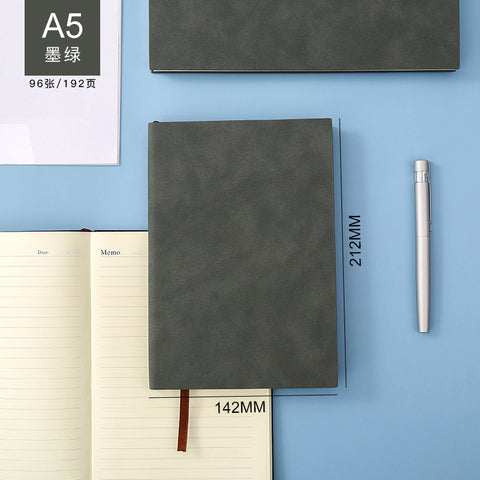 The designers wanted to create a set of interesting branded notebooks that represented their work, allowing the Bonsucros brand to remain at the forefront of conference participants long after they left the conference. Since we produce our own branded notebooks to order, you can customize all aspects of the notebook or diary. We have a wide variety of leathers in stock, but we can also order professional leathers, such as this large-grain printed leather that we manufacture specifically for Bonsurco.
They then engraved their logo on the leather cover to create a subtle effect of depression along the spine of the book. Since all our own branded notebooks are produced to order, we can dent any place on the cover (including the spine) and customize your notebook or diary!
Some of our customization options are more suitable for some notebooks and diaries than some notebooks and diaries, such as digital printing, so if you have any questions about the design, please contact our designer or sales team so that we can help You provide all available options.
You can find more of our branded notebooks in our gallery.