Branded Notebook : Why to customize his Promotional Notebooks for customers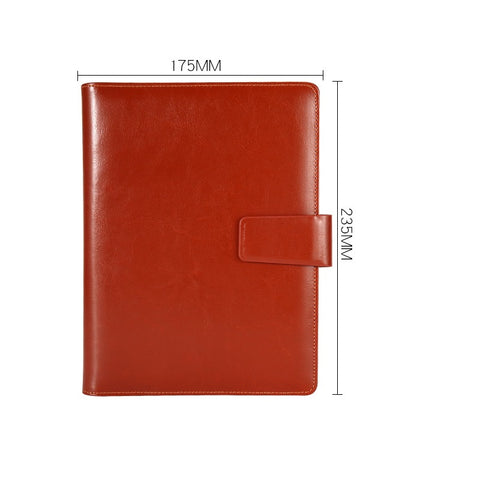 With a beautiful business item, Branded Notebook get to be one of the most welcomed promotional presents. The united states buyers are willing to create the team's own Branded Notebook with slogan. Meanwhile, its page and page's head could be custom with products list. So that you should display your advantages with simple words and photos. This kind of product could be one excellent means to present the team's brand meaning.
We are a Branded Notebook supplier, Anda Custom already bended ourself to buy Branded Notebook on the day of establishing in 2002. Actually, Anda Company has sold many kinds of Branded Notebook that satisfies disparate clients.
In this blog, Anda will show you 5 Best-Sell Branded Notebook by Anda Factory.
ADNB2001 Leather Branded Notebook . This kind of Branded Notebook maybe customised by gift box or notebooks page is custom . Anda's classic notebook has 65 lines with 110 g yellow paper. You will have 6 styles, those personalized notepads of slogan reach plenty of items for your reference.
ADNB6614 Loose-Leaf Branded Notebook . Actually, the Branded Notebook maybe custom through page head or its inner page can be personalized. The personalized notepad has 90 lines also. This journal are possible to be a good thing for staffs, ture?
ADNB2322 Spiral Branded Notebook . This Branded Notebook should be custom by Logo and its inner page is customised. By making a button, the receiver should put pen on the notebook and it will appear beautiful.
ADNB5614 A7 Branded Notebook . Actually, the Branded Notebook will be custom-produced through pens or its inner page should be customised. The notebook has four sets for your selection. By A5 size, this item should be practical to the writing.
ADNB9824 Classic Branded Notebook . This Branded Notebook will be printed by cover design , at the same time, the pages is going to be personalized as well. With the loose-leaf design, the diary could be usable for daily carry on.
With respect to customization option, customers will print their branding onto journal's cover and pages could be custom-made as well. we may get three choices: Gold and Silver Foil Imprinting; Color Imprinting; Blind Embossing. Of course, the options are free cost. About Branded Notebook with customized page, some customers chose to personalise company's product list on inner page then clients need to show their products.