Branded Notebook : The way to choose Promotional Planner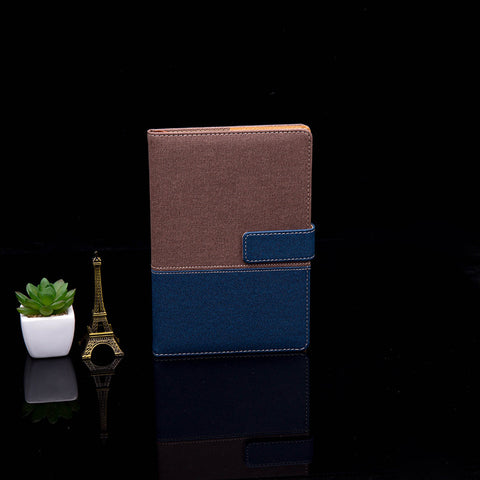 Having good quality Promotion Staff, Branded Notebook are one of the best selling corporate items. All types of firms tend to personalize its own Branded Notebook by product list. Moreover, insert pages can be custom-produced by any images. In that case, you do present the company's advantages through integral words and photos. This kind of product should be one outstanding ways to voice his branding.
As a Branded Notebook manufacturer, Anda Impriting has dedicated ourself to produce Branded Notebook from the day of set up in 2009. At the same time, Anda notebook was sold all types of Branded Notebook which satisfies a great many of friend's need.
At this essay, Anda will recommend 5 Top Rank Branded Notebook with the company.
ADNB2004 A7 Branded Notebook . As you see, the Branded Notebook is personalised on page head , at the same time, the inner page can be custom . Our personalized journal has 65 sheet in 120 g paper. Producing by 5 styles, our shop made notebooks of your image get many products for your election.
ADNB6616 Loose-Leaf Notepads . The Branded Notebook will be personalised from pens and its inner page is going to be customised. The personalized notepad possess 90 pages as well. The notebook shall be a good daily product for your friends, right?
ADNB2317 Eye-protection Branded Notebook . As you see, the Branded Notebook could be custom-produced through different pages or its inner page could be customised. Through putting a high quality button, you may make a gel pen with the notepad and it will feel very nice.
ADNB5610 Colorful Branded Notebook . The Branded Notebook is ready to be printed by cover design and the pages is going to be imprinted. This notebook has four designs for your information. By A6 size, the journal should be usable to the writing.
ADNB9822 Leather Branded Notebook . This Branded Notebook should be custom-produced from cover design or its inner page is ready to be imprinted. With the loose-leaf design, the diary could be useful for daily carry on.
For personalisation option, customers may imprint group's logo onto book's cover and the insert page will be customised as well. customers should have two choices: Color Imprinting; Gold and Silver Foil Imprinting. Certainly they are free of cost. For Branded Notebook with custom pages, some customers could imprint company's business introduction onto the inner pages so that they should tell their thinking.