Branded Notebook : Should i purchase a welcome Promotional Notepads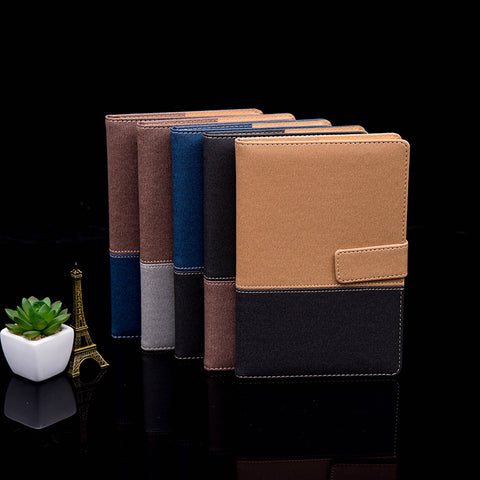 As a good customised gift, Branded Notebook turn into one of the most popular promotional gifts. More and more companies are willing to make the company's own Branded Notebook by branding. Moreover, the inner page and page's head can be custom-made by your catalogue So you do put up your products specs through synthetical words and photos. It is a excellent way to tell its business thinking.
We are a Branded Notebook producer, Anda Stationery has bended ourself to sell Branded Notebook on the time of establishing in 2011. And Anda Notebook has designed many kinds of Branded Notebook which satisfies a lots of markets.
At the brochure, Anda Stationery will offer you 5 Brilliant Branded Notebook at Anda Factory.
ADNB2003 Classic Branded Notebook . The Branded Notebook will be personalized from gift box or the inner page is going to be printed . The notebook is customized in 62 sheets and 105 gsm paper. Making of 5 colors, the customised planners by your logo will have plenty of planners for your selection.
ADNB6619 Leather Planner . Actually, the Branded Notebook should be custom-produced on gift box , at the same time, the pages is ready to be customised. Our notebook exist 90 sheet as well. This journal must be a gift for the employees, right?
ADNB2320 Eye-protection Branded Notebook . This kind of Branded Notebook maybe printed by color and its inner page is going to be personalised. With a magnetic ring, they could make a marker with the diary and it will feel very fantastic.
ADNB5612 A7 Branded Notebook . This Branded Notebook could be custom from gift set or the inser page should be customised. This planner has four sets for selection. Having A7 paper, this personalized notebook can be usable for your writing.
ADNB9826 Colorful Branded Notebook . This kind of Branded Notebook can be customized by inner pages and the pages will be customized. With the fabric cover, this diary should be useable for daily carry on.
For personalization options, customers may print her logo with the cover and the pages is customized . he may get six choices: Gold and Silver Foil Imprinting. Absolutely they are 100% discount. Regarding Branded Notebook with custom page, some customers could make team's product list onto the inner pages so it could express their products information.