Branded Notebook : How you will choose Corporate Notebooks for employees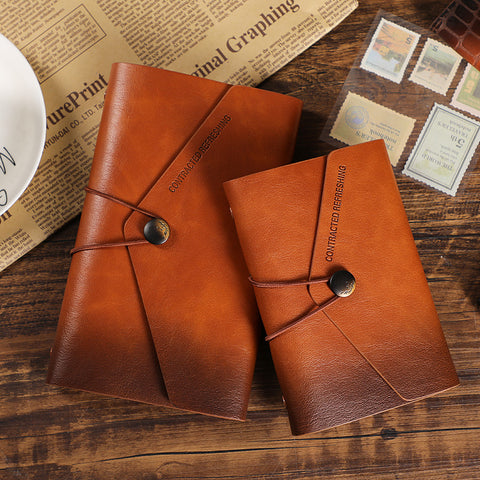 Making a beautiful corporate gift, Branded Notebook are going to be one of the most popular personalized presents. More and more buyers are willing to make its own Branded Notebook with slogan. Actually, the inner pages will be personalised with your brochure. So that you do put up your advantages with compositive words and photos. It can be a best sample to showcase its thinking.
As a Branded Notebook seller, Anda Impriting has bended ourself to produce Branded Notebook from the day of establishing in 2005. Actually, The company has researched all types of Branded Notebook that satisfies disparate requirement.
From this words, he is about to display 5 Top Rank Branded Notebook by Anda Notebooks.
ADNB2001 Classic Branded Notebook . The Branded Notebook is custom-made from cover design and notebooks page should be printed . The notebook is 54 lines of 115 gsm paper. Opting from 13 designs, these shop made notepads imprinted with your logo produce all types of products for your election.
ADNB6616 Loose-Leaf Branded Notebook . As you see, the Branded Notebook could be custom-produced from Logo and the inner page should be customised. The notebook is made of 54 papers as well. This notebook must be a gift for staffs, ture?
ADNB2320 Spiral Branded Notebook . This kind of Branded Notebook could be custom-produced through inner pages , at the same time, notebooks page is customised. Through putting a magnetic button, he can get a semi-gel pen on the notebook and it will look very nice.
ADNB5615 Eye-protection Branded Notebook . This Branded Notebook can be personalized from pens and the inner page is ready to be personalised. The diary has four sizes for information. Having A7 paper, this custom journal could be available when writing.
ADNB9828 A7 Branded Notebook . The Branded Notebook can be customised on gift set , at the same time, the pages is going to be printed. With the leather cover, the journal is practical to your carry on.
Considering custom options, you may put team's brand on planner's cover and the insert page will be customized as well. he may make six choices: Gold and Silver Foil Imprinting. Of course, they are 100% discount. For Branded Notebook with customised pages, most customer could print team's product list on the inner pages then people can promote their thinking.