Branded Notebook - How you will buy Promotional Notepads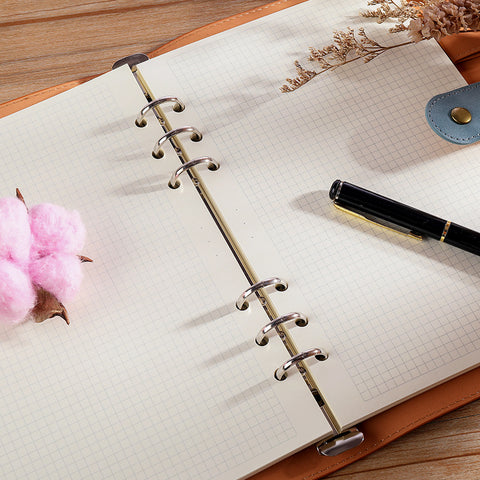 Making beautiful Promotion Items, Branded Notebook are about to be one of the most welcomed personalized items. Many universities like make its own Branded Notebook by slogan. Also, the inner pages will be printed with contents. So that you do show your products specs by integral text and print. The custom gift will be a kind of fantastic way to put up his branding.
As a Branded Notebook exporter, Anda Stationery is devoted ourself to produce Branded Notebook from the date of establishing in 2010. Also, Anda Notebook has manufactured many Branded Notebook that satisfies different customer.
By the paragraph, Anda Stationery readies to offer you 5 Beautiful Branded Notebook by our company.
ADNB2004 A7 Branded Notebook . The Branded Notebook maybe customised in page head or the pages is ready to be custom-made . The personalized notepad exist 76 pages and 105 g recycled paper. Having 5 colors, these customised diaries of your logo get many items for your selection.
ADNB6619 Spiral Branded Notebook . The Branded Notebook could be personalized with color or notebooks page is ready to be personalised. The notebook has 86 papers as well. This planner shall be a beautiful gift for your guys, right?
ADNB2322 Leather Branded Notebook . the Branded Notebook is going to be personalised in cover and notebooks page should be personalised. Having a stretchy ring, she could make a ball pen with the notebook and it will look nice.
ADNB5610 Leather Branded Notebook . The Branded Notebook maybe personalised through color and the inner page is personalised. The notepad has four styles for information. Having A7 paper, this personalized notebook could be useable when you are writing.
ADNB9826 Spiral Branded Notebook . This type of Branded Notebook will be custom-made with color and its inner page is ready to be customized. With the leather cover, this notebook should be useful to daily carry on.
when it comes to customization options, customers will print their brand onto the cover and the inner page will be personalized . we can choose three choices: Gold and Silver Foil Imprinting; Blind Embossing. And custom options are 100% discount. For Branded Notebook with custom-made pages, some of our clients will produce team's business introduction on inner page next they could put up their business info.