Branded Notebook : How to order greatest Promotion Items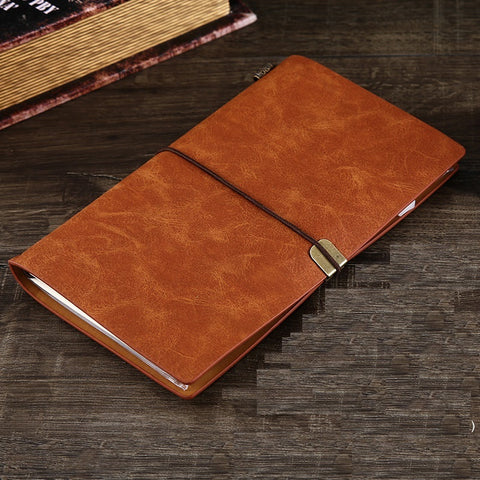 As a delicate customized item, Branded Notebook get to become one of the most popular customized gifts. Many purchasers love customize their own Branded Notebook with logo. And the pages can be custom-made with any pictures. So you do tell the company's sell points by simple text and print. The custom notebook will be a best single way to display its products.
As a Branded Notebook seller, Anda Company has dedicated ourself to sell Branded Notebook from the day of building up in 2001. Actually, Anda Stationery was developed all types of Branded Notebook which satisfies diverse custom idea.
At the words, Anda Stationery plans to develop 5 Top Rank Branded Notebook with Anda Custom.
ADNB2004 Leather Branded Notebook . As you see, the Branded Notebook will be custom-made in Logo , at the same time, notebooks page is ready to be custom-made as well. The notebook has 90 pages as well as 80 gsm quality paper. Making of 14 styles, the company's customised notebooks with logo will have many products for your election.
ADNB6619 Classic Branded Notebook . Actually, the Branded Notebook maybe printed from color or notebooks page could be personalised. The notebook is 90 sheets as well. The diary are possible to be a beautiful gift for your friends, yes?
ADNB2319 Fashion Style Branded Notebook . the Branded Notebook could be personalised on gift set , at the same time, the inner page is going to be personalised. Having a fabric ring, the user may get a crayon on the notepad and it will appear very fantastic.
ADNB5611 A7 Branded Notebook . This Branded Notebook should be customised from gift box or notebooks page is ready to be custom-produced. The diary has three sets with your information. By A5 size, this custom journal is convinent for your writing.
ADNB9826 Fashion Style Branded Notebook . This type of Branded Notebook maybe customised in gift set , at the same time, the inner page should be personalised. With the special hardcover, it will be practical for your carry on.
For custom options, she could print group's branding by diaries cover and the inside page is customised as well. he could get three choices: Color Imprinting; Gold and Silver Foil Imprinting. Of course, custom options are requiring no charge. when it comes to Branded Notebook with custom page, lots of people could print his business introduction onto the page so she should put up their products.