Branded Notebook : How should i personalized a suitable Promotional Notebook for customers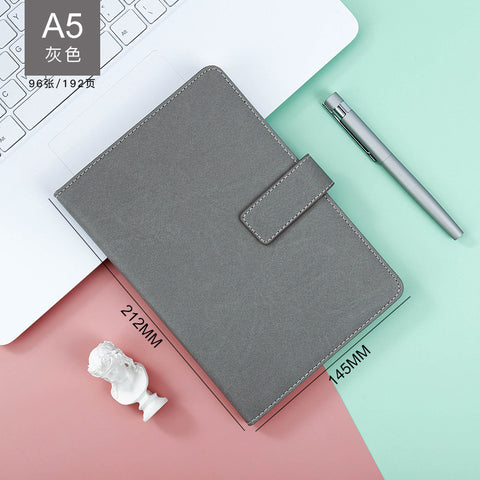 With a great business item, Branded Notebook have become one of the greatest business presents. Oversea's buyers tend to produce her own Branded Notebook by slogan. Moreover, its pages can be customized with design. So that you could express your business list by integrated words and iamges. The journals maybe one best ways to display their logo.
We are a Branded Notebook manufacturer, Anda Company already committed ourself to buy Branded Notebook from the day of establishment in 2011. And The company has manufactured plenty of Branded Notebook which meets a great many of needs.
By the article, we company could give you 5 Great Branded Notebook by Anda Factory.
ADNB2005 Spiral Branded Notebook . As you see, the Branded Notebook could be custom-produced from cover and the inner page could be custom-made . Our notebook is 96 sheets by 90 gram degradable paper. Producing by 9 types, Anda's personalized notebooks printed with your branding produce a lots of products for your information.
ADNB6615 Leather Journals . The Branded Notebook should be custom-produced from cover design and the inser page will be customised. The personalized notepad exist 62 lines as well. The journal are possible to be a good gift for your business partner, yes?
ADNB2324 Spiral Branded Notebook . This Branded Notebook should be personalized in page head or notebooks page can be custom-made. By producing a beautiful magnetic button, she could make a pen on the planner and it will appear beautiful.
ADNB5611 Leather Branded Notebook . This kind of Branded Notebook should be personalized on pens and its inner page should be custom-produced. The notebook has two sizes for your election. With A5 paper, this custom notebook is useable for writing.
ADNB9830 Leather Branded Notebook . The Branded Notebook should be printed by color or the inser page should be imprinted. With the fabric cover, this journal could be convinent to your carry on.
About customization options, he can custom group's slogan in covers and the insert page is customized as well. you could choose five choices: Gold and Silver Foil Imprinting; Blind Embossing. In the same time, they are free cost. With respect to Branded Notebook with personalized pages, some of our clients could custom-produce company's business card on the inner pages and they need to express their ideal.