Branded notebook for Jupiter
Jupiter's marketing agency contacted us and produced a set of Pantone-matched branded notebooks for this year's conference. Jupiter was eager to buy the first 500 laptops and needed them within 7 days.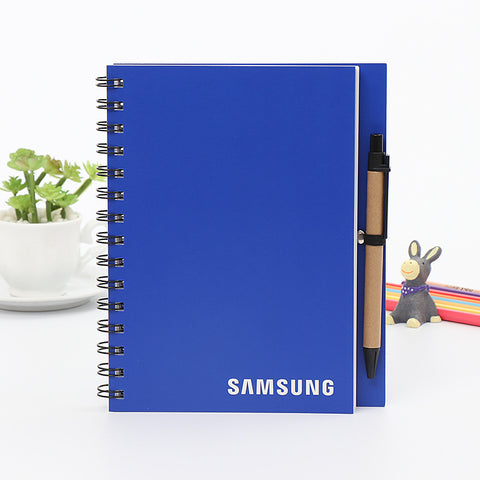 We recommend using Monsieur Notebook's soft-touch vegan leather to match Jupiter's pantone. If you can't see the correct color or texture on the website, please contact us and within a few days we can print any pantone in a variety of vegan leathers with different textures. We combined the blue cover with orange elastic and orange ribbons to create a notebook that exactly matches the colors of Jupiter's brand. Then, we added Jupiter's logo to the book with an elegant relief.
We are very quickly focusing on binding and custom printed notebooks and diaries. We have three factories around the world and a hand-finishing department headquartered in London, which specializes in the production of fine leather branded notebooks and custom printed materials. If you have a deadline, we can always find the branded notebooks for you in time. Anda has a large amount of raw materials and can use the large inventory of Moleskine and Castelli notebooks within a few days.
Our headquarters is in London, and the other team is in Chicago, and our branded notebooks are sent to all parts of the world by air, land and sea. No matter where you are, we will work hard to ensure that your order arrives in your hands on time and within budget.