Branded Notebook : 5 factors to custom my Corporate Items for employees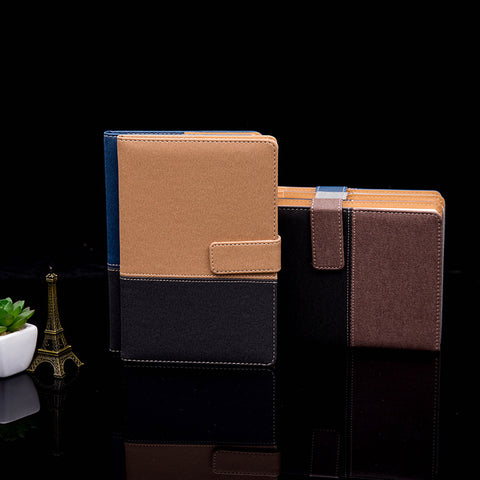 Making a excellent promotional gift, Branded Notebook are about to be one of the most practical corporate items. All types of business owners love personalize their own Branded Notebook with logo. Moreover, its pages will be custom-made by products list. So you could demonstrate your advantages through vivid text and print. The custom gift could be one best means to interact her branding.
As a Branded Notebook supplier, Anda Custom is applied ourself to buy Branded Notebook from the date of establishment in 2009. Actually, Anda Custom already manufactured all types of Branded Notebook which satisfies diverse order.
As you see this words, Anda custom could develop 5 Most Popular Branded Notebook in Anda Company.
ADNB2009 Leather Branded Notebook . The Branded Notebook maybe customised from gift set and notebooks page should be custom-produced . The customized planner will made by 96 pages by 115 g recycled paper. It can be customized by 11 colors, that personalized notebooks by branding produce plenty of notebooks for your information.
ADNB6613 A5 Diaries . the Branded Notebook is going to be personalised with color , at the same time, the inner page could be customized. Anda's classic notebook is made of 54 sheets as well. The journal must be a present for your employees, ture?
ADNB2317 Colorful Branded Notebook . As you see, the Branded Notebook will be personalised in pens or notebooks page should be personalised. Having a colorful fan, they may get a gel pen on the notebook and it will appear fashion.
ADNB5612 Colorful Branded Notebook . As you see, the Branded Notebook maybe printed from page head or the pages is ready to be customised. The notepad has three sizes for your election. With A5 paper, the notepad can be convinent for your writing.
ADNB9827 Classic Branded Notebook . The Branded Notebook should be customised from cover design , at the same time, the inser page is customised. With the PVC hardcover, this notebook is ready to be practical for your carry on.
For personalisation options, she may make your logo with planner's cover and the insert page is ready to be customized as well. clients can have five options: Gold and Silver Foil Imprinting; Color Imprinting; Blind Embossing. And those options are free cost. With respect to Branded Notebook with customised page, some of our clients plan to custom-made company's business card onto inner page then he can demonstrate their products.