Custom notebooks are an indispensable part of our lives. Anyone who really wants to create a unique canvas can collect thoughts and other important memories in the notebooks. However, everyone will think of a question, what will be written on the cover of their notebooks? Because the cover expresses people's personality and ideas. For example, if you are a lyricist, the cover of your notebook should be related to the world of music. You can customize your favorite singer or musician on the cover to reflect the taste of music. In this case, we will be here to help you bring outstanding ideas in the form of a customized notebook.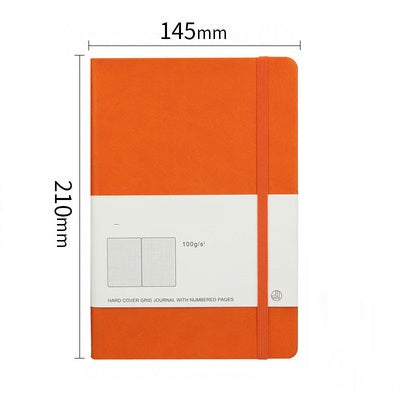 Do you want to use a customized notebooks for personal use? Is it possible for you to use it as an address book or diary? At this time, you should use personal photos as the cover to make your ordinary notebook look new, otherwise you can also use photos of friends or places that have special meaning to you. In order to provide a more stylish appearance, you can even try to customize the laptop with different patterns or artwork.
Conversely, if you plan to use a custom logo notebooks for creative pursuits, you will explore your imagination when choosing a cover image. In addition, if you also plan to keep notes about novels or any similar creative works, please consider custom-made fantastic cover art to represent your work interests. If you are not an artist, then you should find a freelance artist who can customize the notebook design creatively according to your choice.
No matter where you plan to use a customized notebook, it is strongly recommended to choose the ideal protective cover for the notebook, which is also worth your investment. You can also get help from friends or family when choosing a cover. However, if you cannot find the best design, you can also ask us to help you. As a team of experts, we can easily help you choose the best customized design according to your preferences.
On Anda, you can find a high-quality custom design at a reasonable price. If you want to propose your own design to us, then you are free to share your ideas with us. You can upload your own design and we will custom dairy products according to your requirements. We are very famous faces of custom notebooks manufacturers, people from all over the world come to us and get the best exclusive designs from us. We have hired an outstanding and experienced artist who is working hard to please our customers with inspiring and attractive custom designs. According to customer requirements, we provide many different and unique designs. We also allow customers to choose one of our designs, or modify and customize according to your needs. Therefore, please do not hesitate to decide what to put on the cover of the notebooks, because we are here to provide you with help every step of the way. No matter which cover design you want, we will make sure to stimulate your imagination. Today is the time to explore your creativity! We are happy to help you to create your own notebook!