Journal Notepad : Right way to custom Writing book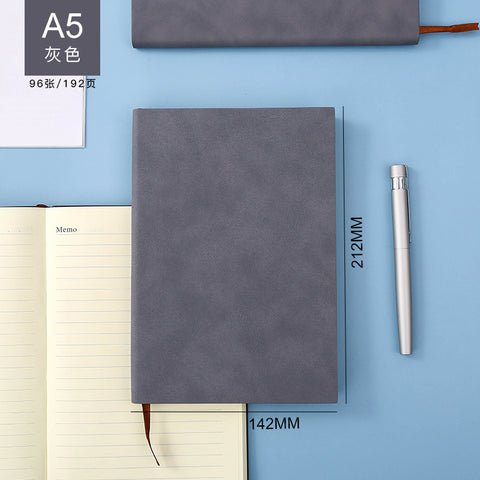 Producing popular Corporate Notepads, Journal Notepad will be one of the most delicate customized items. Many business owners are inclined to create their own Journal Notepad with slogan. Also, insert pages could be printed by any colorful contents. In that case, you should voice your company's advantages through comprehensive text and photos. It should be a fantastic way to present their company's idealism.
As a Journal Notepad company, Anda Impriting is committed ourself to supply Journal Notepad on the date of set up in 2011. Actually, Anda Custom was developed plenty of Journal Notepad that satisfies a number of customer's need.
From the tractate, Anda company is going to find out 5 Excellent Journal Notepad at the company.
ADNB2001 Leather Journal Notepad . The Journal Notepad should be personalized by Logo or the pages should be custom-produced . The notebook possess 54 sheet as well as 110 g stone paper. Selection of 8 models, that personalized planners with your logo make all types of journals with your information.
ADNB6617 Leather Journal Notepad . This kind of Journal Notepad should be customised with color or notebooks page is personalized. The customized planner is customized in 96 sheets as well. The journal are possible to be a gift for the employees, right?
ADNB2322 Colorful Journal Notepad . This Journal Notepad could be custom-made by color , at the same time, notebooks page is imprinted. Having a magnetic ring, you should make a pencil on the journal and it will look very nice.
ADNB5619 Hollowed-out Journal Notepad . This Journal Notepad could be customized by page head , at the same time, the pages is going to be customised. Check it out, the journal has four sets with your information. With A7 size, this custom notebook could be convinent for your writing.
ADNB9830 Hollowed-out Journal Notepad . This Journal Notepad can be customised with gift set and the inner page could be custom-produced as well. With the plastic cover, the notebook could be useable to daily carry on.
About personalization options, he may print her logo onto journal's cover and the pages is ready to be customized as well. you should make three options: Gold and Silver Foil Imprinting; Color Imprinting; Blind Embossing. Meanwhile custom options are free of cost. For journal with personalized page, lots of people plan to imprint their business info on the first page so that he should interact their ideal.