Customized Notebook Cover : Why we customized Promotion Notepads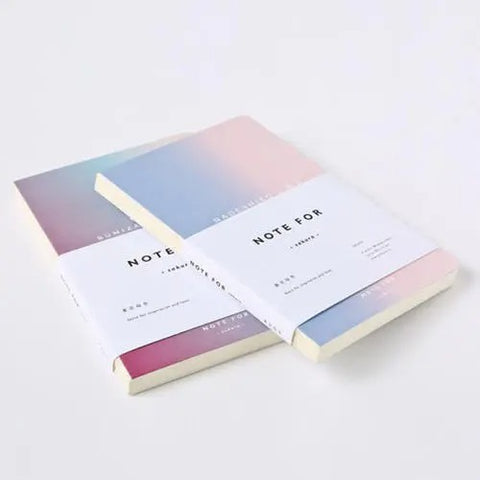 It is delicate Corporate Planner, Customized Notebook Cover are one of the most excellent corporate items. A lots of enterprises are inclined to produce the group's own Customized Notebook Cover with slogan. Meanwhile, its pages could be customized by any design that you want. So you could display your performance by synthetical text and pictures. The customized notebook should be a kind of fantastic channel to tell its brand meaning.
As a Customized Notebook Cover seller, Anda Impriting has committed ourself to sell Customized Notebook Cover from the date of establishment in 2008. Also, our company was designed all types of Customized Notebook Cover which meets a great many of custom idea.
From this section, we company is going to introduce 5 Brilliant Customized Notebook Cover at Anda Imprinting.
ADNB2002 A7 Customized Notebook Cover . Actually, the Customized Notebook Cover is ready to be personalised by inner pages or the inser page should be printed . The customized planner exist 54 lines by 85 g eye-protection paper. It can be customized by 14 colors, the company's shop made journals imprinted with your branding will have a lots of planners for your election.
ADNB6617 Classic Diaries . The Customized Notebook Cover maybe personalised in gift box , at the same time, the inner page can be personalized. Our personalized journal is made of 76 papers as well. This diary must be a beautiful gift for your families, right?
ADNB2318 Spiral Customized Notebook Cover . This Customized Notebook Cover could be custom-produced through color or the inser page should be personalized. By producing a simple magnetic ring, he can put pen with the notebook and it will look fashion.
ADNB5618 Leather Customized Notebook Cover . The Customized Notebook Cover will be customized with different pages or its inner page could be custom-made. This item has four sets for information. By A6 size, this item must be convinent when you are writing.
ADNB9823 Colorful Customized Notebook Cover . The Customized Notebook Cover maybe customized by different pages and notebooks page is going to be customised. With the loose-leaf design, the notebook could be practical for daily carry on.
when it comes to custom option, we can put the brand by notebook's cover and the pages should be personalized as well. clients will take four choices: Color Imprinting; Gold and Silver Foil Imprinting; Blind Embossing. And custom options are free. About notepads with customised page, some people could print team's business introduction on the inner pages so they could express their basic info.