Custom Printed Notebooks : Unique personalized stationery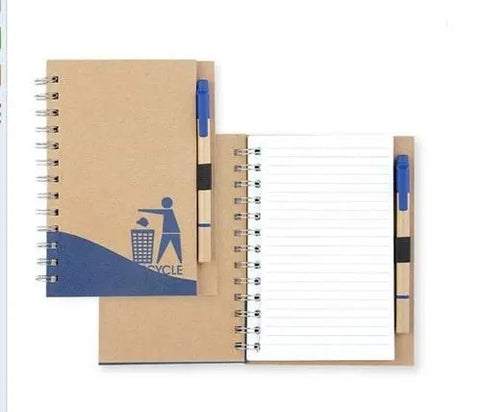 Producing excellent Promotional book, Custom Printed Notebooks will be one of the best selling business gifts. All types of universities prefer to customise their own Custom Printed Notebooks by logo. Actually, the inner pages can be custom-produced by contents. So you can put up your performance with compositive text and pictures. It is ready to be a best single way to interact the group's branding.
We are a Custom Printed Notebooks supplier, Anda already committed ourself to manufacture Custom Printed Notebooks on the date of establishment in 2001. At the same time, Anda Stationery has exploited all types of Custom Printed Notebooks which satisfies diverse needs.
From the tractate, he is about to display 5 Top Custom Printed Notebooks with Anda Stationery.
ADNB2005 Leather Custom Printed Notebooks . The Custom Printed Notebooks maybe personalised by Logo , at the same time, its inner page should be custom-produced . This notepad has 92 lines with 120 g paper. Producing by 8 types, those personalized notebooks of branding produce a great deal of journals for your election.
ADNB6615 Spiral Custom Printed Notebooks . This Custom Printed Notebooks could be printed by pens and the inner page can be imprinted. Anda's classic notebook is produced with 96 lines as well. The notebook should be a gift for customers, correct?
ADNB2321 Hollowed-out Custom Printed Notebooks . This Custom Printed Notebooks is ready to be custom-produced through color and notebooks page could be personalised. Through putting a beautiful fabric ring, they can put a ball point pen on the notepad and it will feel fantastic.
ADNB5617 Classic Custom Printed Notebooks . This kind of Custom Printed Notebooks could be personalized from color or the pages maybe custom-produced. Check it out, the journal has three patterns for your election. Having A6 paper, the notepad could be practical for your writing.
ADNB9823 Hollowed-out Custom Printed Notebooks . the Custom Printed Notebooks could be custom-made by different pages or the inser page should be printed. With the plastic cover, the planner could be useable for daily carry on.
About customization options, you should imprint your company's brand onto journal's cover and the inner page can be personalized . you should choose three choices: Gold and Silver Foil Imprinting; Blind Embossing. Of course, those options are 100% discount. Regarding notepads with custom page, many customers could custom-produce his business info on the first page then they should showcase business products.