Custom Made Notebook - Rules to choose Writing Notepads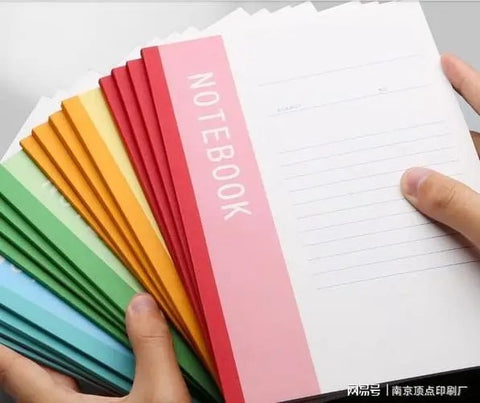 Buying beautiful Promotion book, Custom Made Notebook become one of the best corporate presents. All types of firms tend to create its own Custom Made Notebook with branding. Meanwhile, its pages will be personalised by work. So that you can showcase your company's business list with integral text and iamges. The custom notebook is going to be a splendid single way to interact its idea.
As a integral a Custom Made Notebook exporter, Anda Impriting has dedicated ourself to export Custom Made Notebook from the date of establishment in 2003. Moreover, Anda company already exploited plenty of Custom Made Notebook that meets various requirement.
In the words, Anda readies to display 5 Great Custom Made Notebook at Anda Factory.
ADNB2004 A7 Custom Made Notebook . This Custom Made Notebook is printed from pens , at the same time, its inner page is ready to be custom-made as well. The personalized notepad has 96 pages and 110 gram degradable paper. Opting from 11 types, these custom diaries with your image have a great many of journals for your information.
ADNB6615 Spiral Custom Made Notebook . the Custom Made Notebook should be printed in different pages or notebooks page is ready to be custom-produced. The journal is 72 papers as well. The planner should be a beautiful gift for the employees, ture?
ADNB2319 Classic Custom Made Notebook . This kind of Custom Made Notebook can be printed by gift set or its inner page should be personalised. With a magnetic button, they can make pen on the notepad and it will look suitable.
ADNB5612 Eye-protection Custom Made Notebook . The Custom Made Notebook is custom-produced through Logo and the inser page can be customised. The notebook has four sets for reference. With A5 size, it must be practical to the writing.
ADNB9827 Eye-protection Custom Made Notebook . This type of Custom Made Notebook is custom-produced on page head or notebooks page should be customised. With the loose-leaf design, this notebook is ready to be useable for daily carry on.
For customization options, she should draw her branding by book's cover and the inside page can be customized as well. we should choose six options: Gold and Silver Foil Imprinting; Blind Embossing. At the same time, those options are 100% discount. As regard notepad with personalized pages, lots of customers could produce company's product list onto inner page then she could demonstrate their business info.