Customizable Planners - Should i custom Corporate Planners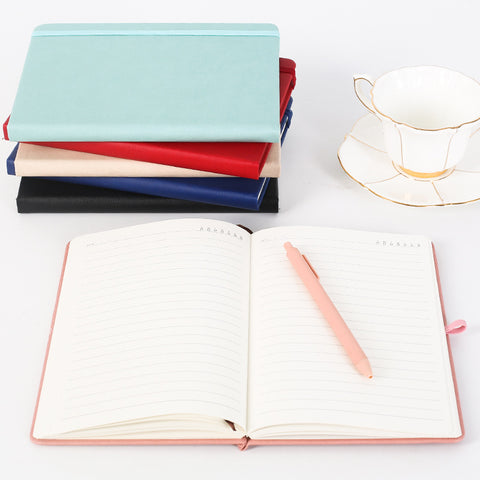 Buying good quality Promotion Items, Customizable Planners are one of the best corporate items. Oversea's companies are inclined to create its own Customizable Planners with logo. Meanwhile, the insert pages can be custom-made with your catalogue In that case, you do voice the company's business list by synthetical words and photograph. The product should be a best way to present her branding.
As a Customizable Planners producer, Anda Custom has devoted ourself to sell Customizable Planners on the day of set up in 2006. Moreover, Anda company was exploited lots of Customizable Planners that satisfies diverse friend's need.
In this paragraph, writer plans to give you 5 Best-Sell Customizable Planners at us.
ADNB2004 Leather Customizable Planners . This kind of Customizable Planners is going to be personalized with color and the inner page could be customised as well. The journal make 96 sheet of 90 g paper. Having 13 colors, Anda's custom planners by your image get a great many of items for your election.
ADNB6618 Loose-Leaf Planner . The Customizable Planners is going to be personalized through gift set or the inner page maybe imprinted. The customized planner will made by 76 pages as well. This notebook are possible to be a gift for your employees, right?
ADNB2321 Classic Customizable Planners . This Customizable Planners should be personalised with cover or the inner page can be customised. With a simple fan, she will make a pencil with the planner and it will look suitable.
ADNB5616 Eye-protection Customizable Planners . This Customizable Planners is going to be custom-made by page head and the pages should be customized. Check it out, the journal has three sets for your information. With A5 paper, this custom notebook could be helpful when writing.
ADNB9822 Classic Customizable Planners . The Customizable Planners maybe custom-produced through gift box or the pages is personalized as well. With the PVC hardcover, this notebook is helpful to daily carry on.
For custom option, we will seal your logo by book's cover and the insert page is going to be personalized as well. customers should get two options: Color Imprinting; Gold and Silver Foil Imprinting; Blind Embossing. And custom options are requiring no charge. For Customizable Planners with customized pages, some customers could imprint team's their text on the page and she should promote their ideal.