Branded Notebooks - Why to choose Promotional Items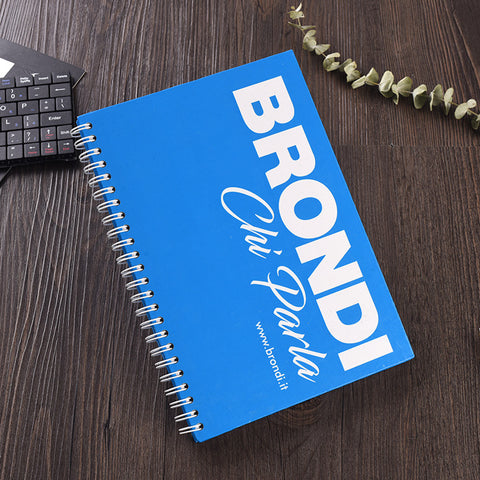 Having good quality Promotion Diary, Branded Notebooks have become one of the most welcomed business presents. More and more companies like personalize her own Branded Notebooks by slogan. Meanwhile, inner pages can be personalised with your brochure. In that case, you could put up the company's sell points with simple text and print. It could be a best way to tell the company's products.
As a Branded Notebooks exporter, Anda has dedicated ourself to sell Branded Notebooks on the day of set up in 2001. Actually, Anda notebook was researched many kinds of Branded Notebooks which meets diversified inquiry.
As you see this blog, Anda custom could list 5 Best-Sell Branded Notebooks with Anda Company.
ADNB2003 Eye-protection Branded Notebooks . The Branded Notebooks is ready to be personalised with Logo , at the same time, notebooks page maybe custom-made . The journal possess 90 sheets from 120 g recycled paper. You will have 12 colors, Anda custom-made notebooks of logo will have lots of choice for your election.
ADNB6614 Loose-Leaf Diaries . This kind of Branded Notebooks is printed on different pages or notebooks page should be customized. It make 54 lines as well. It can be a good gift for your families, do you agree?
ADNB2318 Leather Branded Notebooks . This kind of Branded Notebooks is ready to be personalised by cover and the inser page will be customised. Through putting a nice loose leaf, you can get a semi-gel pen with the notepad and it will look fantastic.
ADNB5618 Eye-protection Branded Notebooks . The Branded Notebooks could be personalized on pens and the inser page should be personalised. This notebook has four sizes with your information. By A7 size, this item should be convinent for your writing.
ADNB9828 Leather Branded Notebooks . This Branded Notebooks should be custom in pens and its inner page maybe printed. With the fabric cover, it should be suitable for daily carry on.
Regarding personalisation option, you will imprint their brand on book's cover and the inner page could be custom made as well. we can make three options: Gold and Silver Foil Imprinting. And the options are 100% discount. For Branded Notebooks with personalized page, lots of clients plan to imprint his catalog on the page and he can interact business products.